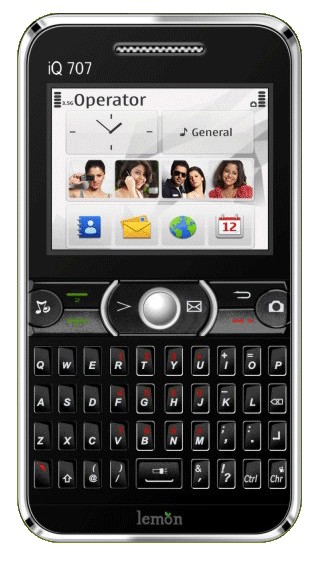 Lemon Mobiles from Fastrack Communications has launched the iQ707 Dual SIM QWERTY phone in India with Opera Mini Browser pre-installed. Opera Mini is one of most popular mobile browsers and is available for a huge variety of phones ranging from Entry level handsets to iPhone.
On this collaboration, Dag Olav Norem, VP Products, Opera Software said, "India has been one of our fastest-growing markets over the past few years. Today, it represents our third-largest Opera Mini user base, after Russia and Indonesia. With the rapid rise in the number of people browsing the Web from their mobile phones, users are picking only the best software for their devices—and that is Opera Mini."
"India is one of the largest and fastest growing mobile markets in the world. Over the years, there has been a steady rise in the number of users connecting to the Web with handsets, and the onset of 3G services will only see an upsurge.We at Fastrack, aim to make every Indian a part of the mobile revolution", adds Gopal Kalra, Director, Fastrack Communications. "Integrating Opera Mini with iQ 707 was an obvious choice, because we want our users to enjoy a feature-rich Web experience while simultaneously minimizing their data-usage costs."
Lemon IQ707 Features and Specifications
Quadband Dual SIM GSM phone with GPRS / EDGE
3.2 Megapixel Camera
Camera with Flashlight
Music & Video player
FM Radio
QWERTY keypad with Trackball
Bluetooth
2.2 inch TFT color display
1100 mAh battery
Talktime – 4.5 hours
Standby – 11 days
Phonebook Memory – 3000
SMS memory – 500
Inbuilt Memory – 20 MB
Memory Card support upto 8 GB
Java with Opera Mini and Nimbuzz preloaded
iQ707 Price and Availablity
The price of this handset is approx Rs.4400 and is available across India.