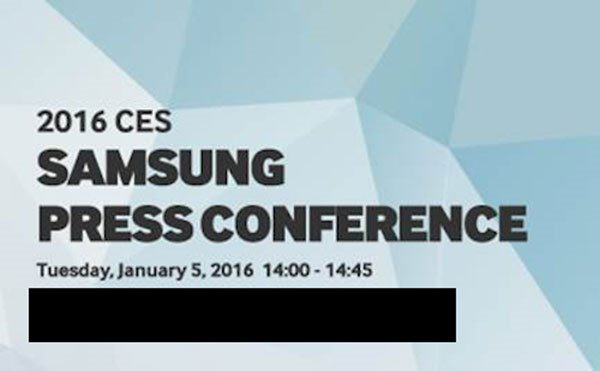 CES 2016 is set to take place in Las Vegas between January 6th and 9th 2016. However, as with most events, the big brands hold separate events right before the conference starts. Samsung too is holding such an event on the 5th of January.
The event will take place between 14:00 and 14:45 which means they would have 45 minutes of stage time. We aren't sure what exactly will be launched there but considering how the Galaxy S7 has been rumored to be coming earlier this time around, we could expect it. There is also the possibility that we could see the Galaxy A9 being announced there.
Normally, the Samsung Galaxy S lineup is announced at MWC which happens in Barcelona either in February or March except for the S III which was announced at a separate event. Perhaps Samsung wants to launch the Galaxy S7 earlier in 2016 and capitalize on sales. However, CES involves a lot more of the electronic world than just smartphones so the announcement probably won't be restricted to smartphones. Whatever it is that Samsung is announcing, it should be something interesting and considering that it is less than a month away, we should get more details about it very soon as well.