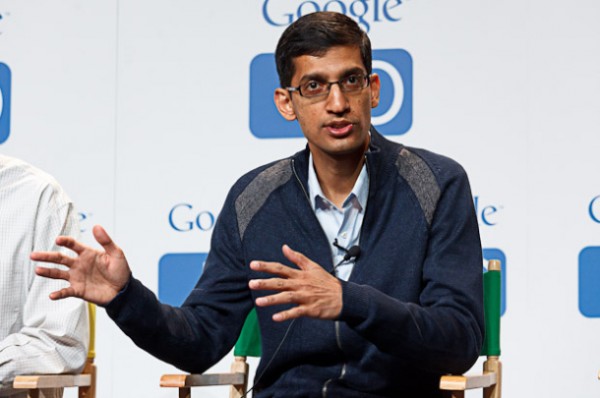 Sundar Pichai, CEO of Google will be visiting India later this month and will be meeting Prime Minister Narendra Modi as well as President Pranab Mukherjee. New reports suggest that there is one more agenda to the trip and that is to launch v2.0 of Android One.
Google has reportedly sent out media invites for an event that is scheduled to take place on 16th December. The invite states the following:
'At Google, we believe that technology can change people's lives for the better. Indians are coming online at an astonishing rate with affordable smartphones. These new users have a completely fresh view on what the Internet has to offer. Please block your date for an event with Google as we outline our vision for these users'.
Sources state that the event will see the launch of Android One v2.0 even though it hasn't met expectations. The event should see the launch of a new smartphone from Lava which will be priced under Rs 4,000 and will be powered by stock Android. It will also change the rules and make it easier for hardware makers. The first gen Android One smartphones were criticized for being too costly for what they provide in comparison with the competition. This time around, the smartphones should provide more value for money.