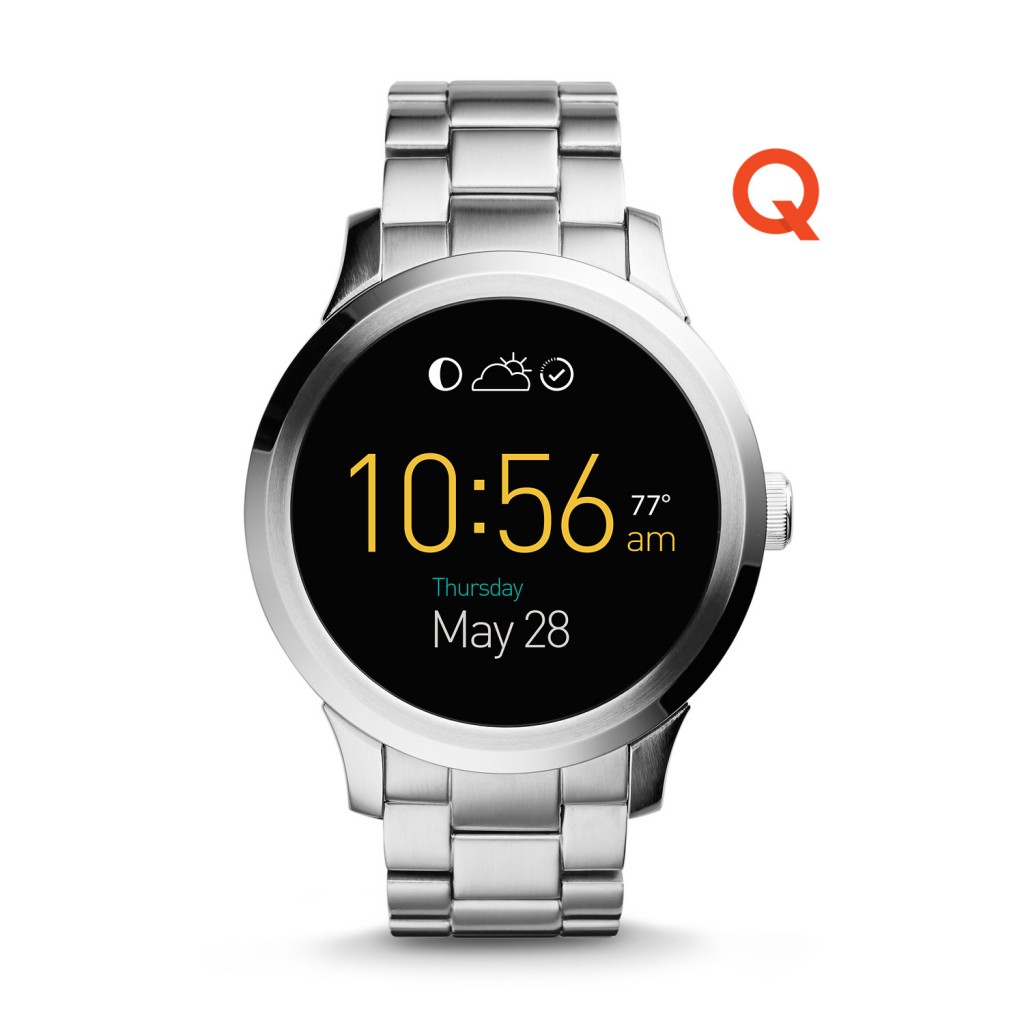 Fossil's first smartwatch powered by Android Wear is called the Q Founder. The smartwatch will go on sale in USA starting from this week.
The Q Founder has a typical classy watch design with a 46mm casing that is 13mm thick. The case is round in shape and is made out of stainless steel. It accepts any standard watch straps that are 22mm in terms of width. By default, the Q Founder ships with a stainless steel strap that matches the casing. It is IP67 rated for waterproofing and dust resistance. It can be submerged underwater upto a depth of 1 meter.
Despite having a classy analogue watch kind of a design, the Q Founder actually has a touchscreen display that is powered by a 400mAH battery. The company claims that the device will last you 24 hours but that figure is likely to change based on your usage. The watch has customisable watch faces that you can choose to match your look. it tracks your activity, connects to your apps and gives your notifications as well.
The Q Founder is powered by Android Wear and is compatible with Android devices running 4.3 or higher as well as the iPhone 5 and newer Apple smartphones. The Q Founder is available in USA through Fossil's website as well as select offline Fossil retail outlets starting at US$ 275 (Around Rs 18,000)