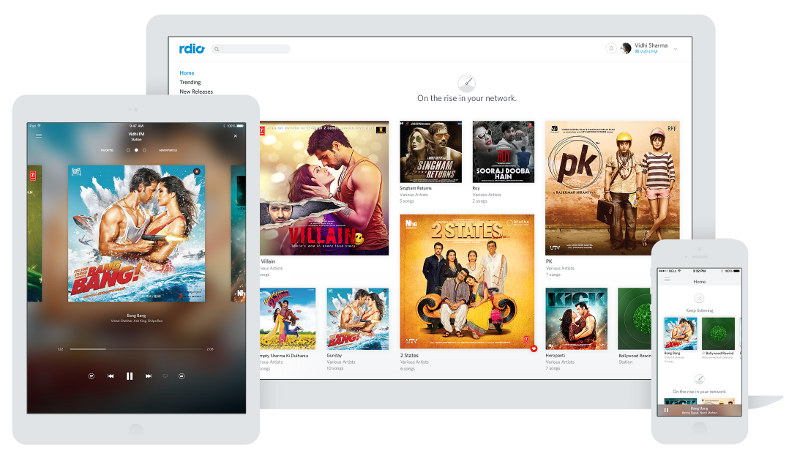 Rdio, one of the popular music streaming service has filed for Chapter 11, seeking protection in the United States Bankruptcy Court. "Upon approval of the proposed transaction by the bankruptcy court, Rdio will be winding down the Rdio-branded service in all markets," said the company. Rdio launched its services in India earlier this year after acquiring Dhingana, India's popular online music streaming service back in March last year.
Pandora, one of the most popular music discovery platform, today announced that it will acquire several key assets such as technology and talent from Rdio for $75 million in cash. "This will accelerate the company's plan to offer fans greater control over the music they love, strengthening Pandora's position as the definitive source of music," said Pandora.
In addition to acquiring technology and intellectual property from Rdio, many members of Rdio's team will join Pandora after the agreement. This will offer an expanded Pandora listening experience by late 2016, said the company. The transaction is subject to the approval of the Bankruptcy Court, which will supervise an auction for the assets of Rdio, as well as other customary closing conditions.
On its official blog, Rdio said:
We're very excited to continue our tradition of delivering beautiful and powerful music experiences to an even larger audience. Rdio's service will not be interrupted today. We will have more updates in the coming weeks on what this process means for your Rdio account, but for the time being the service continues unchanged.
We couldn't be more proud of the entire Rdio team and the product we have built. We're honored to have connected so many listeners around the world with the music they love. We thank you for your continued support over the years and look forward to bringing you even better music experiences in the future as part of the Pandora team