Genius has launched two new Bluetooth speakers – SP-925BT and SP-906BT. The former is a cube sized speaker for ultimate stereo music while the latter is puck sized and is for acoustic music.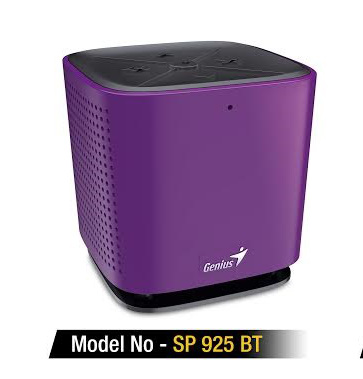 The SP-925BT is cube shaped speaker and supports Bluetooth 4.0 capability. It comes built in with two speakers housed on two sides of the cube, delivering a full range of 360° projected sound. In addition, there is a passive radiator base driver subwoofer on the bottom that offers exceptional bass effect.The speaker offers up to 8 hours of continuous music playback. The speaker also sports a built-in microphone and features Aux-in function to plug and play. The SP-925BT comes in five colors: Black, White, Brown, Purple, and Blue and is priced at Rs. 3600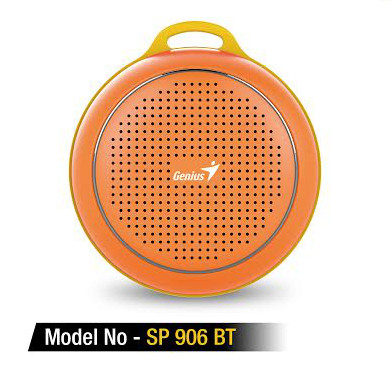 The SP- 906 BT puck sized speaker supports Bluetooth 4.1 and is aimed for acoustic music and claims to deliver crisp audio quality and deep bass performance. It is compact and can be easily handled in one hand. The speaker offers 5 hours of play time with its 500mAh lithium battery. A built in micro phone lets you makes hands free calling. The The SP- 906 BT is available in  Black , Blue, Green , Orange and Red and is priced at Rs. 1500.