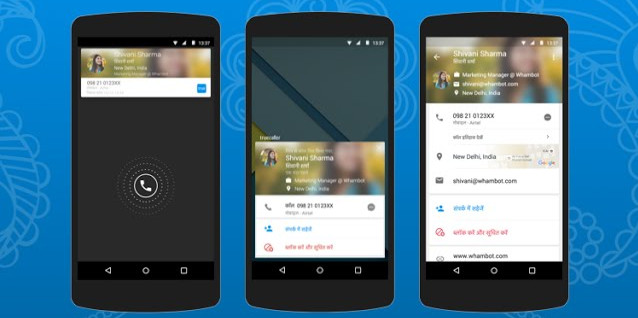 Truecaller has introduced new transliteration feature that activates real-time Hindi transliteration of the caller ID function. To activate this new feature, you need to go to settings and enable the Hindi language option. Once enabled, your Next call will be available in Hindi. This feature is currently available only for Android devices that run Truecaller version 6.10 and above.
Commenting on the new feature,  Kari Krishnamurthy, VP of growth and partnerships, Truecaller, said:
Our research showed that a user's experience is the most immersive when Truecaller helped them identify who is calling them. This was the turning point where we decided to innovate beyond translation of the app to a dynamic scenario of transliteration to help users identify the caller in Hindi. We realized the importance and relevance of being able to fully explore the potential of our app for the non-English speaking set of users and decided to offer it as an added feature to them.
Download Truecaller (Free) – Android