Snapdeal is said to be in talks with existing and new investors to raise about Rs 2,000 crore ( $300 million) for its digital services platform FreeCharge, according to a latest report.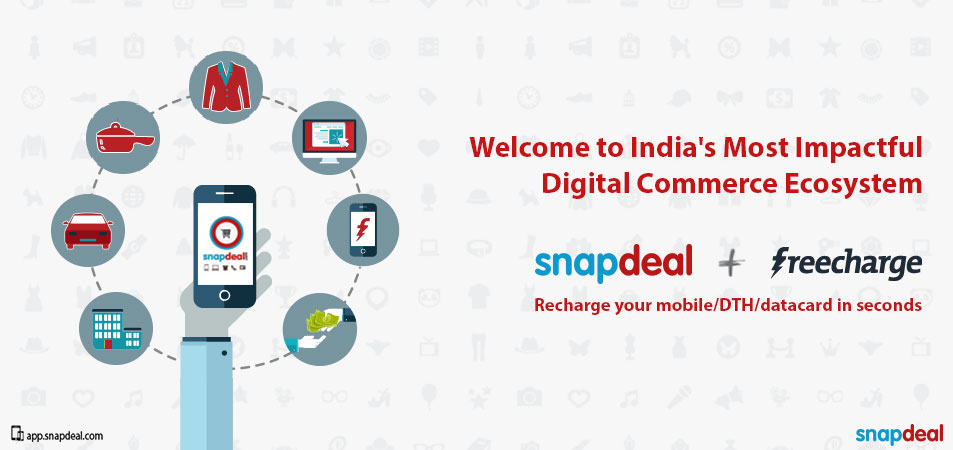 As per the report, the latest round of funding is aimed at bolstering FreeCharge further as the online mobile payment market keeps getting stronger. The news about a new funding comes just months after Snapdeal raised $500 million from Alibaba, Foxconn and SoftBank in August this year. The report stated that two sovereign funds are also aiming to participate in the funding round. The capital raised is also said to be used by Snapdeal to expand its offerings.
Snapdeal had acquired FreeCharge in April this year for about $450 million and launched FreeCharge Digital Wallet last month that facilitates easy and secure payments via mobile. Paytm that competes with Snapdeal, had raised over $600 million from Alibaba earlier this year. In August, Paytm revealed that it crossed 100 million wallet users and claims 75 million transactions every month. In comparison FreeCharge claimed at the end of last month that its Digital Wallet has 1 million customers. Snapdeal had raised closed to $1 billion last year in funding that includes $627 million in funding from SoftBank last year in October. As per a Forrester report, the Indian mCommerce market Will Reach $19 Billion By 2019 and the online mobile payment market plays an important role in this ecosystem.
.