In a bid to make it easier for users to talk with other people who are not present in their friend list, Facebook has rolled out Message Requests for Messenger. The feature replaces the 'Other Folder' in Messenger that housed messages from strangers.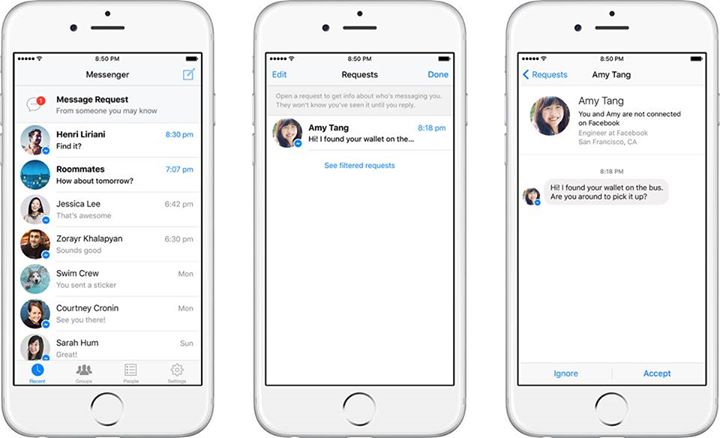 The Other folder that was present next to the Inbox showed messages only on desktop, not mobile, hence there is a great chance you could have missed all these messages as you didn't get notifications for them. As the names suggests Message Requests will show you a request from someone who is not a friend and who does not have your phone number. You can choose to accept or ignore the message request after checking it. The message request will now appear at the top of your Messenger app on mobile. Messages from your Facebook friends or people you have already exchanged messages with will go directly to your normal inbox, while everything else will come in as a request.
We truly want to make Messenger the place where you can find and privately connect with anyone you need to reach, but only be reached by the people you want to communicate with.

said David Marcus in a post.
Facebook also says that it will continue to "ruthlessly combat" spam messages, and you won't get requests from people the company thinks are fake. The social network is calling this new feature as a 'foundational development'. I personally checked the 'Other Folder' after almost 2 years and it was full of spam but it did also had some important work related messages, so I think the new feature could help surface such vital messages that would normally go unnoticed. The Message Request feature has started rolling out to users globally.