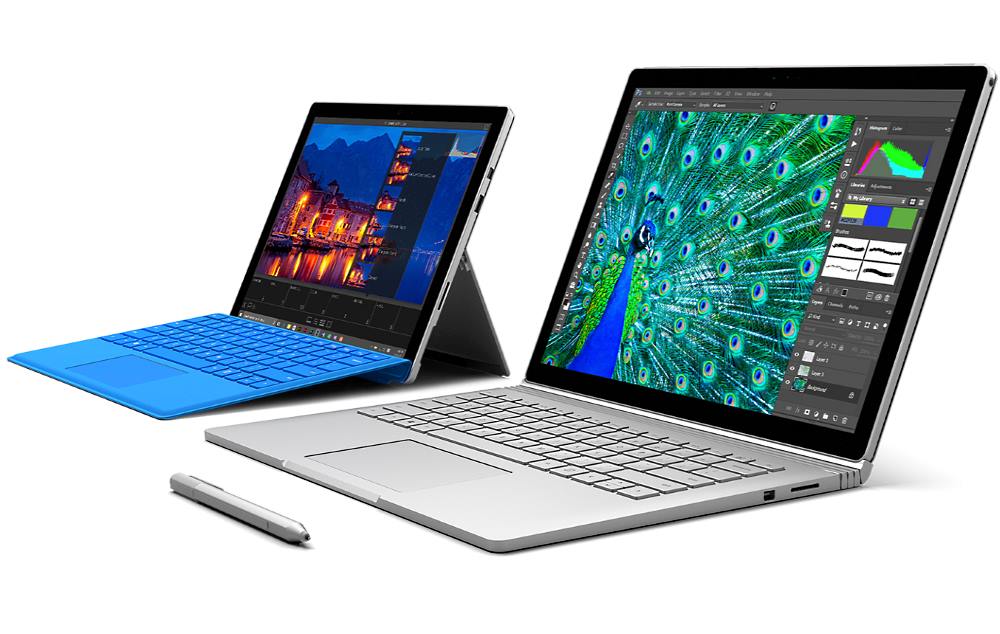 Microsoft's first ever laptop Surface Book and the fourth generation of tablet-cum-laptop Surface Pro 4 are now up for grabs in the United States and Canada starting today.
Company says that the early pre-order activity of the Surface Book since October 7 exceeded their expectations and now it will be available in limited quantities in stores. Checkout Microsoft Surface Book variants and pricing here.
The Surface Pro 4, Surface Pro 4 Type Cover, and Surface Dock will also go on sale in the U.S. and Canada, and the same will be made available to additional markets in November. The Surface Pro 4 brings on board the latest Intel Skylake processors and Windows 10 in a thinner and lighter yet more powerful form factor that starts at $899.
Since we unveiled Surface Book on October 6th the response has blown us away. And today we get to put both of those products in people's hands. I hope each of you gets into a store today and is able to get a device. These devices are the most productive devices on the planet.
Apart from Microsoft's website and retail outlets, the Surface Pro 4 tablet can also be purchased from Amazon, Best Buy, and Target stores, but the Microsoft Surface Book is only available through company's official channel. At the time of writing this article, we found the Surface Book still listed as pre-order on Microsoft's online store.