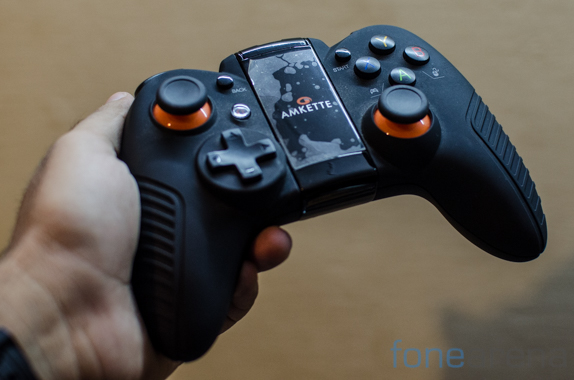 Mobile gaming as a category has already surpassed portable consoles by far. We've reached a point where the smartphone gaming market is competing head-on with dedicated consoles. So far, the biggest inhibiting factor has been experience or the lack thereof. The touchscreen gaming experience pales in front of dedicated consoles and their full blown controllers. Video game controllers have been available for ages to fix this but are usually expensive, clunky or a combination of the two. Amkette is trying to change this with the Amkette Evo Gamepad Pro.
The new Amkette Evo Gamepad Pro is best termed as a tweaked Xbox 360 controller. The button layout is nearly identical and includes four face buttons, a four way direction pad, two shoulder buttons and two triggers, two analog sticks.You also get home, back and start keys.
The gamepad is a bit wider than normal as Amkette has slotted in a flip out plastic tab that lets you slot in a phone. We found this wonky and with a heavy phone, there was the tendency to move a bit. For a light phone, this should work quite well though you'll probably want to take off any cases to ensure a proper grip.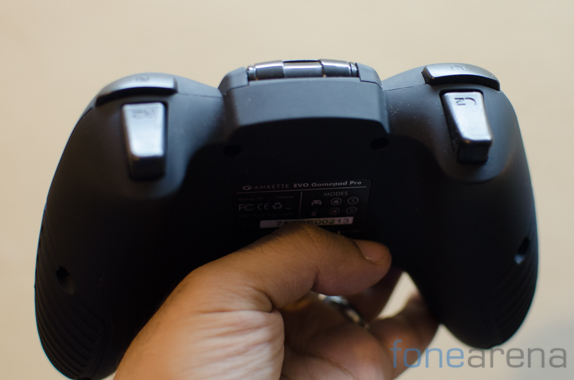 In terms of look and feel, the Amkette Evo Gamepad Pro is relatively bulky but also has decent ergonomics. The vent styled grooves on the sides help you keep a solid grip on the controller. Buttons are stiffer than gamepads on regular consoles but work quite alright. Not the best for sure but it will suffice for smartphone gaming. We tried out games like Dead Trigger 2  and a range of console emulators and the experience ranged from fine to good. The controller mostly works fine in its default configuration with a few games requiring tweaks to the control scheme.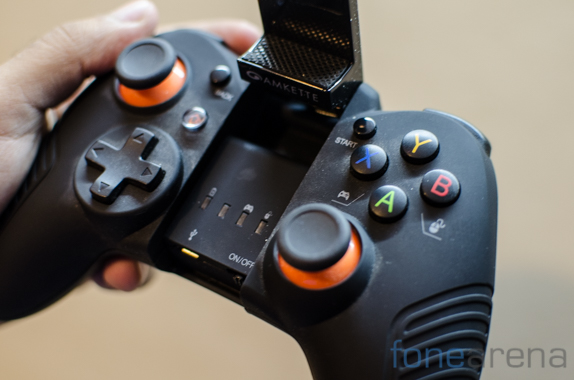 The Amkette Evo Gamepad Pro also ships with a companion app that helps you find games that support the controller and locations of buttons. Its a nice addition to have but not really critical given how fool proof the controller generally is.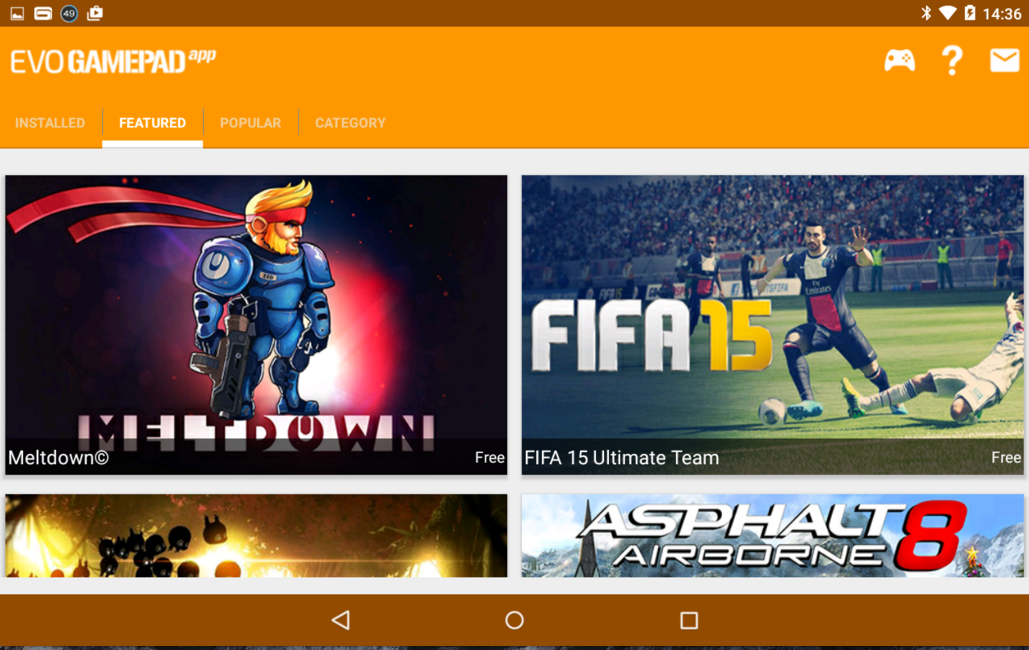 Pairing is a simple matter of flipping the power toggle and pressing down the home key for pairing.  For future usage, the controller auto connects to the last used device. In our testing, the battery lasted over 10 hours without any low battery warnings so we expect it'll be good enough for practically anybody. You can top off the battery using the microUSB port.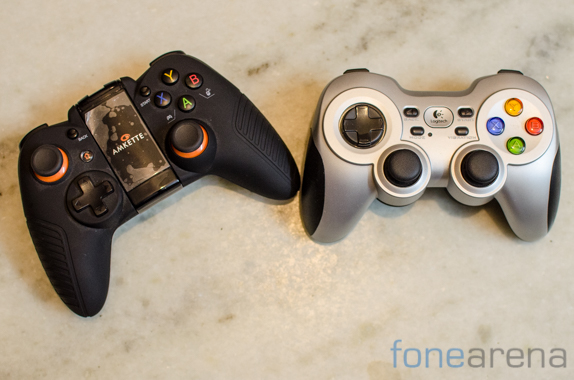 All in all, the Amkette Evo Gamepad Pro is a pretty decent effort from the company and it combines good ergonomics with a well thought out application, great battery life. The Amkette Evo Gamepad Pro is definitely worth a dekko if you're a passionate gamer. The gamepad is priced at Rs. 2,799.