Xiaomi has announced a self balancing scooter called as Ninebot mini. The Chinese company has collaborated with Ninebot and Segwey to launch this scooter.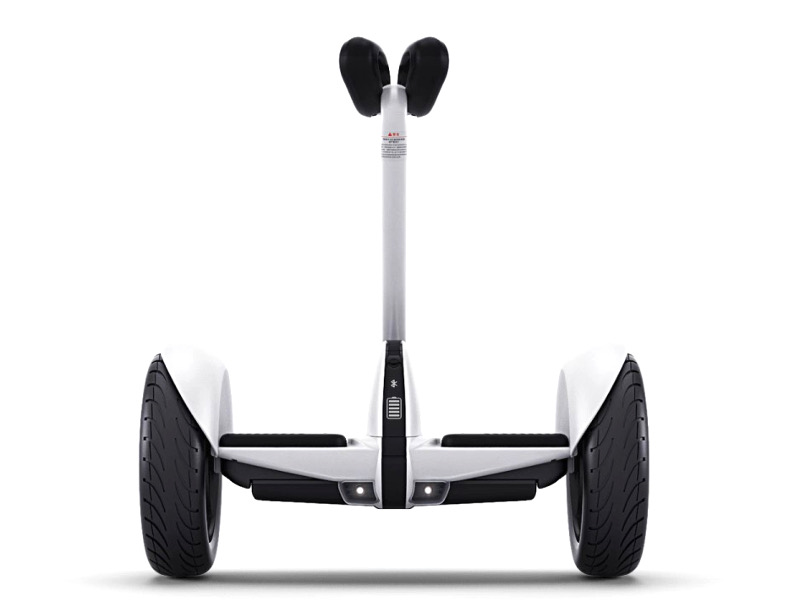 The Ninebot mini which is a battery powered scooter is portable and can travel at speeds up to 16km/h. It even climbs 15 degree inclines easily and is said to travel up to 22km on a single charge.  Xiaomi claims that the Ninebot mini is flexible and easy to use due to the high end sensors that continuously captures small movements of your body. It offers 200 times per second speed dynamic vehicle attitude adjustment in order to maintain balance. The device is claimed to analyze the leg movements to control the direction thereby making traveling easier and stable.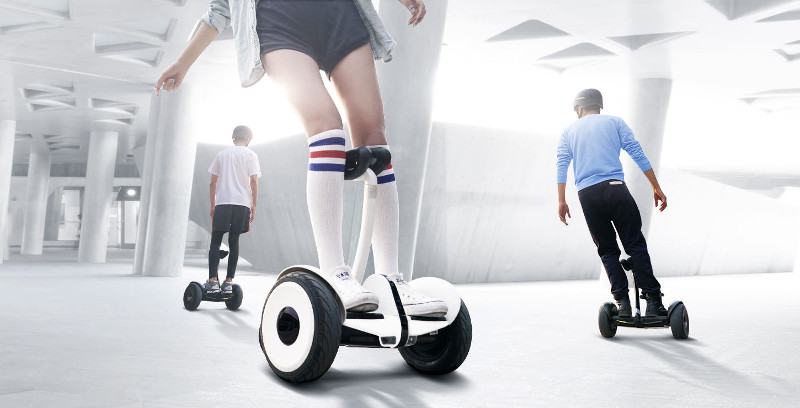 The motor will temporarily increase power and enhance vehicle stability in case of obstacles so that you can comfortably pass. As per the company, the 9cm high chassis balance the Ninebot mini in an ultra-high standards, combined with carefully designed shock-absorbing pads that can significantly reduce vibration jolt. The scooter comes with automatic running lights and LED taillights. Front running lights automatically illuminate and you can adjust the brightness according to the ambient light irradiation distances of up to 5 meters. Two blue LED taillights, red brake lights during deceleration and yellow light are available.
Another important feature of the Ninebot mini is that it can be controlled via Bluetooth of your smartphone. You can lock the scooter with the phone and you will get the alerts and notifications. The phone will display the current speed of the scooter and you can also upgrade to speed limit and other personalized settings. Ninebot mini is weighs only 12.8kg and is portable and is priced at RMB 1,999 which translates to around $315.