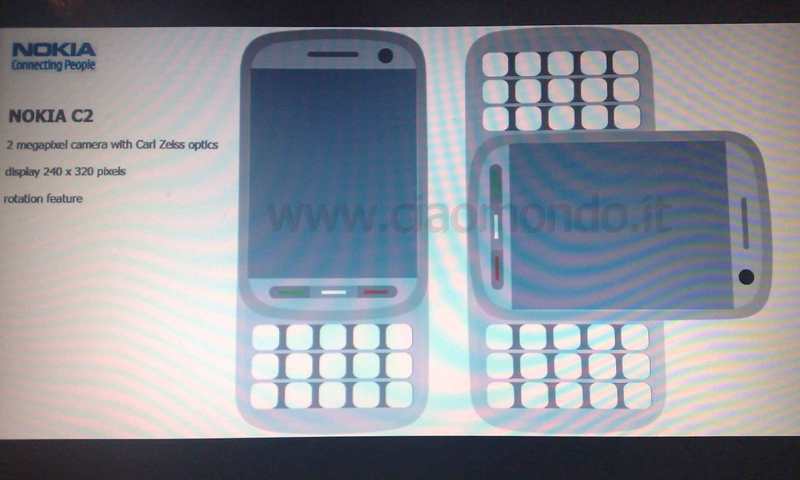 UPDATE: The information is in this article is now not accurate
C2 is released as a Dual SIM phone
A new Nokia handset called the Nokia C2 has been leaked on an Italian website.  The main features include a 2 Megapixel Camera 240×320 pixels display and a unique rotation feature as seen in this photograph which seems to be taken during a product presentation.
Features include a unique QWERTY keyboard design similar to the 6820 and E70 of yester years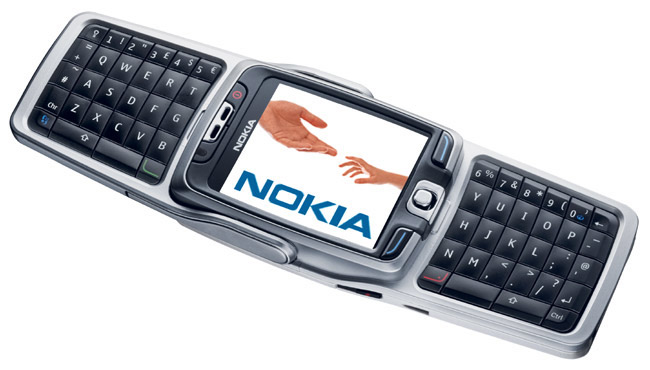 Also we see a Video Calling Camera in the front which means that this phone might actually support 3G too.
And we are hearing reports that Nokia is working on  new C-series handset priced below the C3 . So according to the new naming conventions adopted by Nokia, the C2 might sit at the price point below the C3. If these rumors are correct Nokia might be all set to regain supremacy in the entry level segment.
And this is what our Sandeep has to say about the the C2,
After the E70, the form-factor just seemed to have disappeared. It maybe due to more demand for candybarcandybar QWERTY phones like the Blackberry etc.
But now Nokia seems to be bringing back the retro styleretro style in this full QWERTY phone but with a twist. It is a twist phone that unveils the QWERTY keyboard. This phone in the leaked picture is apparently the Nokia C2 which would be the little brother to the recently announced C3, C5 and C6.
The phone must be realbe real because the specs sheet is similar to the one which leaked other phones such as the C-SeriesC-Series, N8 etc