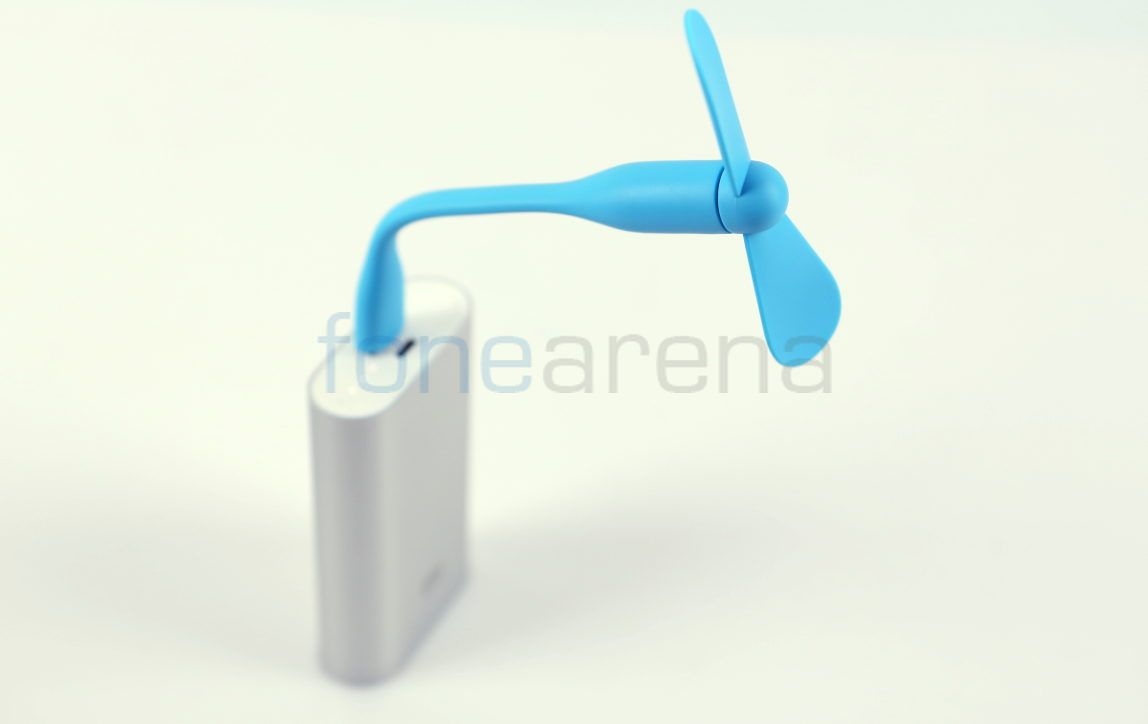 Xiaomi has finally launched the Mi Portable USB fan in India. The Mi portable fan comes with a body that has a motor and a USB port. The plastic blade needs to be attached to the top and has a flexible body, similar to the Mi LED light that was launched earlier this year. It only makes 25.8db of noise, says the company.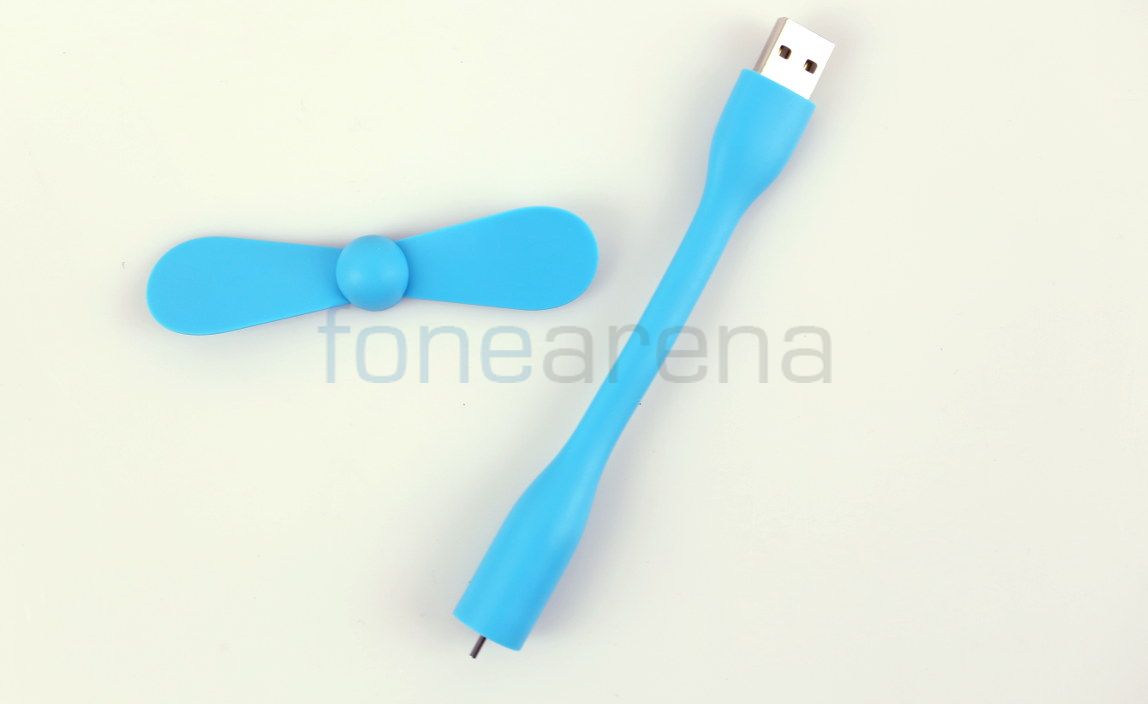 You can power the fan by just plugging it into a USB of a laptop or even a power bank. Xiaomi says that a 16000mAh power bank can power the fan for 62 hours continuously. The Mi Portable USB fan comes in White and Blue colors.
The Xiaomi Mi USB Fan is priced at Rs. 249 and will go on sale through mi.com/in starting from 2PM today. There will be huge demand for the portable fan since this is the first sale, so try to get one as soon as the sale begins. We checked out the Mi Portable USB fan along with the Mi Selfie Stick few months back, check out the video below.
httpv://www.youtube.com/watch?v=TohgO2NgPM8