Twitter was testing a new feature code named as Project Lightning since June, that focused on current events. Today, the micro blogging site has officially introduced the new tool and is calling it as Moments.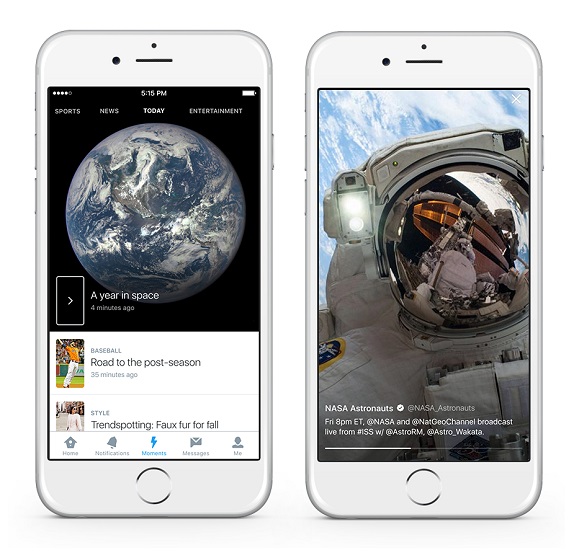 Moments allows users to keep a tab of current events in real time and surfaces important tweets and information about a particular event. A new Moments tab that has a lightning bolt icon has been added to the standard timeline along with Home, Notifications and others. Tapping on the lightning bolt in the app will take users to a continually-updated list of Moments highlighted by human editors and algorithms that are used to pull together posts about particular events. You can even swipe through to topics including "Entertainment" and "Sports" to find more stories from the past few days. Twitter has teamed up with partners like BuzzFeed,Entertainment Weekly, Getty Images, NASA, The New York Times, Vogue, Major League Baseball (MLB), and others.
Key features of Moment
When you click into a Moment, you're taken to an introduction with a title and description.
Start swiping to dive right into the story, with immersive full-bleed images and autoplaying videos, Vines, and GIFs.
A single tap gives you a fuller view of the Tweet, which you can favorite, Retweet, and more. A double tap lets you instantly favorite the Tweet.
The progress bar at the bottom indicates how much more each Moment has to offer.
Swiping up or down dismisses the Moment and takes you back to the guide.
At the end of a Moment, click the share button to Tweet your thoughts, and send it out to your followers.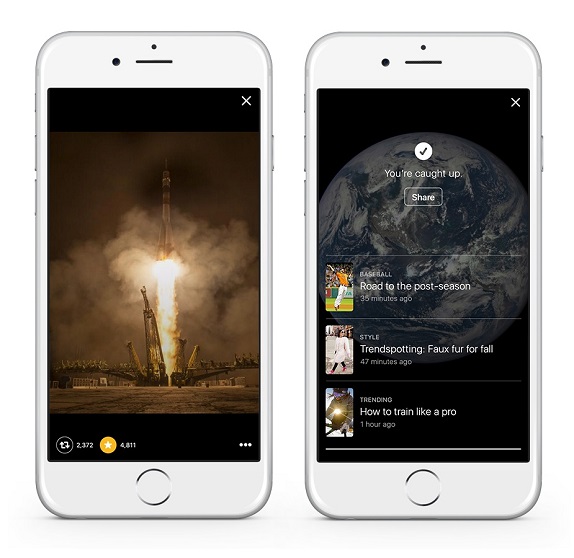 As Moments will be updated constantly to keep up with live events, you will see a blue dot in the upper right hand corner of the image associated with the Moment indicating that a story has been updated since your last view. Twitter said that Moments is debuting in the US today across Android, iPhone, and the desktop web. But similar to Tweets, Moment can be shared anywhere and if you discover a link to a Moment in a Tweet or DM, or embedded elsewhere, those living outside the US can enjoy the same experience.
The company said that it working hard  to bring the Moments feature to more places in the coming weeks and months. The Moments feature arrives at a critical time when Twitter is struggling to multiply its user base and user engagement. This is a first major change that is coming to Twitter following Jack Dorsey's appointment as a permanent CEO earlier this week.