3 SIM cards in one handset – yes you read it right.  Intex had launched it's first 3 in 1 handset aka Triple SIM Phone .  It supports 2 GSM and 1 CDMA connection . There are Dedicated buttons for music , GSM calling and CDMA calling with a torch light. Here is our review of the Intex 5030 which is a Triple SIM phone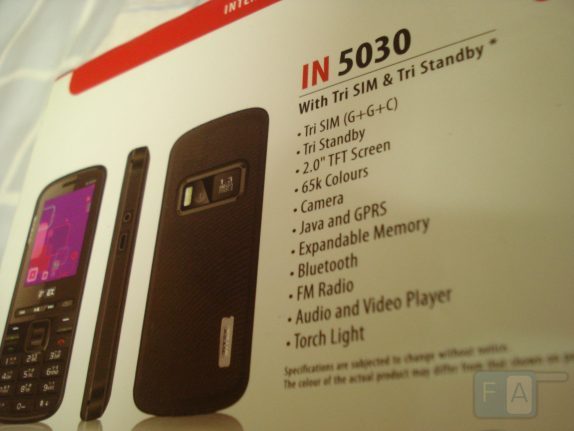 Here are the box contents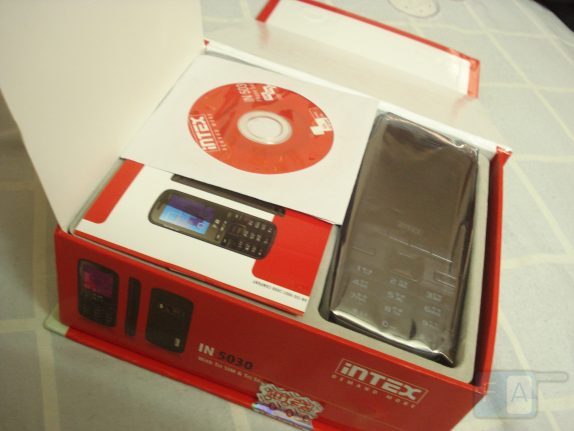 Triple SIM power
Triple Business Management
Inbox view is very clear categorizing Sim 1 inbox , Sim 2 inbox , R-UIM (CDMA) inbox . there is no confusion at accessing your calls and inbox messages regardless of they from any of the 3 sims.
Contacts have 2 types of searches Quick search and search contact and quick being more faster .
Contacts memory 250+250+250+1000
While selecting the SIM we can customize which SIM slots are enabled
Provision for chat , mms,voice mail server , broadcast message is available. Gprs Settings for few of the telecom operators are already in built in the phone.
UI
In the Menu Intex has provided 9 icons which include Phone book , Messages , Call History , Fun & Games , Multimedia , Settings , User profiles , Organizer and Services
Phone has choice of 3 themes blue, golden, reddish black
Multimedia
Multimedia menu contains Camera, Image viewer , Video recorder , Video player , Audioplayer , Sound recorder , FM radio , Schedule FM recording, File manager .
Intex made music experience simple by providing dedicated buttons on the front of the phone itself , it has 3 buttons to start , forward and stop the audio player .
Phone has decent sound output and  connecting to both 200 w speakers and 800 w speakers produced clear audio.
3.5 mm jack is not present but there is a 2.5mmconnector.
Schedule FM lets you record FM Radio. It is a simple voice recorder and when you schedule a recording loud speaker gets activated and is captured along with the background noise.
There is Customizable settings for equalizer of Audio (Normal Bass Dance classical Treble Party Pop Rock) , shuffle , background play for multi tasking , bt stereo output provision , lyrics display .
It also has 3rd party application which makes your phone a remote control for your laptop or personal computer , it worked and was fun to use.
Camera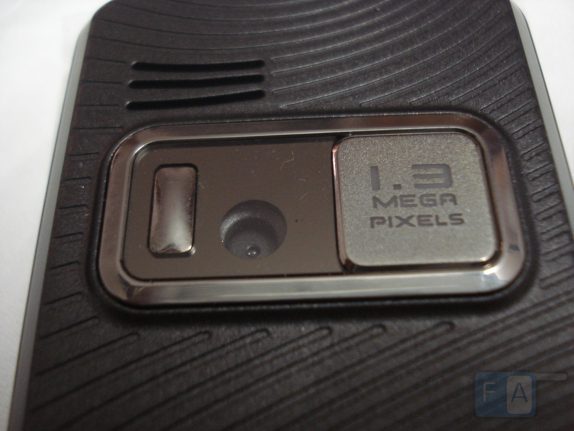 Camera is a bit disappointing as it has only 1.3MP Camera but it has zoom option and comes with multiple photo shoot options.
File manager
The phone supports memory cards up to 2 GB. Down side is one needs to depend on memory card solely as you cant save anything on the phone as the inbuilt memory is just 251 kb .
Organizer
Calender , Tasks , Alarm , Calculator , Currency converter , World clock , Ebook reader (dint work) , Bluetooth.
Goodies
Torch light have a great back up , I tested it in extreme conditions , my battery was about to die but and I started the torch and to my surprise phone went of but battery stayed alive for another 2 hrs.Browsing did work on the WAP browser.
Final verdict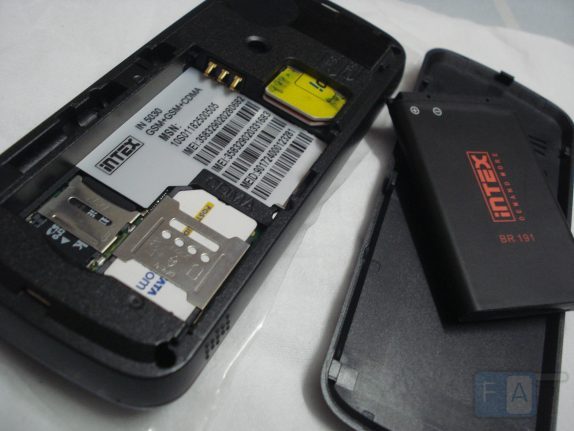 Intex 5030 is low on price (Rs.4700)but has some good features . Other handsets in this category are Videocon VC1425 (Rs.5795 ) Olive Wiz (Rs.6000) has an upper hand with QWERTY keyboard . Triple SIM , stable battery life , great signal reception , voice clarity , good triple sim management gives the Intex 5030 upper hand over the few other handsets of this category.