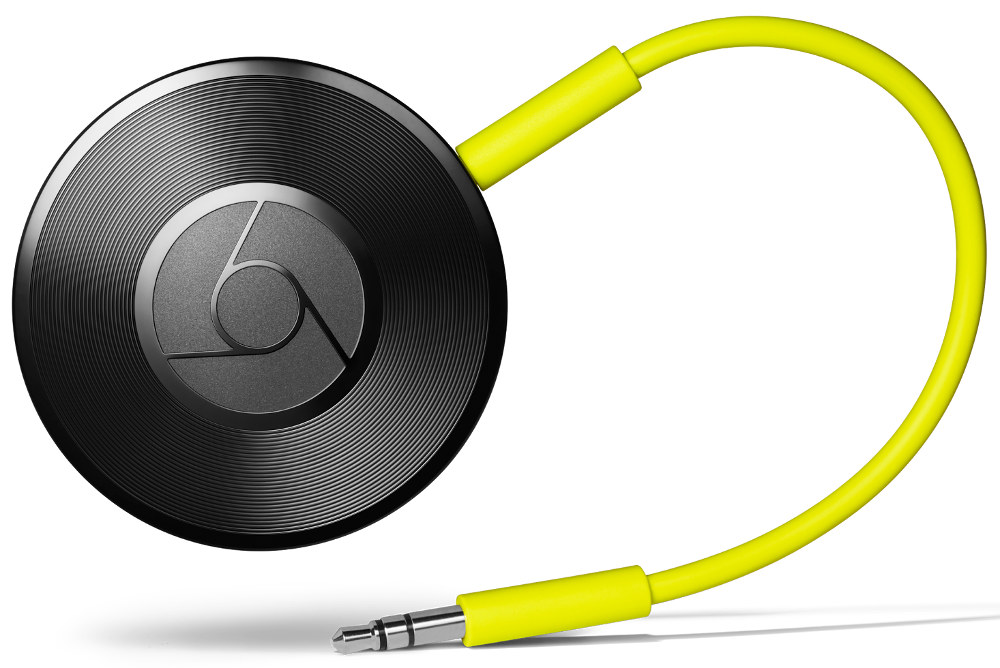 Chromecast Audio is the latest addition to Google's expanding lineup of streaming and home entertainment products. The streaming puck joins the freshly announced Chromecast 2015 edition to deliver a product that is completely optimized for audio.
httpv://www.youtube.com/watch?v=C2OCaj2CHvY
The Chromecast Audio echoes the 2015 edition of the Chromecast in terms of internals. It packs the same improved WiFi radios and new hockey-puck form factor as the regular Chromecast. You get support for 5Ghz WiFi in addition to the 802.11ac standard that allows for much higher speeds, frees up bandwidth. What changes is that instead of HDMI, you'll get access to three different inputs including 3.5mm, RCA and optical inputs which should have you covered.
Like the regular Chromecast, the updated application plays a key role here, making it easier to discover which of your apps are compatible with the streaming device. The updated application will also help you discover trending content from those applications. Chromecast support has been built into practically every major music app on Android except for the most popular one,Spotify. However the company today announced support for the Chromecast in addition to their own Spotify Connect, All in all, the Chromecast Audio device appears to be a win-win for anyone looking to get high quality audio from their phone/pc up to a pair of stereo speakers. The streaming dongle is priced at $35 and will be across 17 countries at launch.