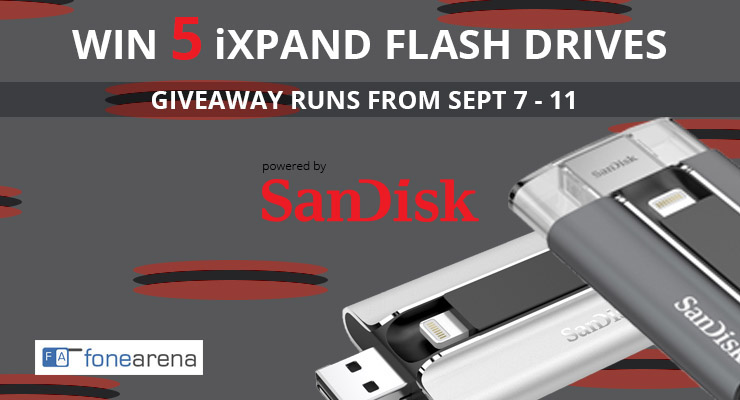 Hello readers! We started the SanDisk iXpand Flash Drive giveaway earlier this month teaming up with SanDisk to giveaway five 16GB iXpand Flash Drives worth Rs. 4,490 each, and as promised, today we reveal the lucky winners. Before that, we would like to thank all the participants who took their time to participate in this giveaway. Are you the lucky winner? Find out below.
[HTML1]
Subodh Nagrale (***nagrale@gmail.com)
Saurabh Pandya (saurabh.**.pandya@gmail.com)
Kaushik Medhi (kaushiks.***@gmail.com)
Paramvir Singh Sethi (*heno**@gmail.com)
Manoj Tiwari (mannu****ll@gmail.com)
We will be getting in touch with the winners soon to dispatch the flash drives. Please join us in congratulating the winners. And for those of you who did not win, you can try your luck in the latest OnePlus 2 international giveaway that we started today. Thanks once again for taking part and thanks to SanDisk for making this giveaway possible.