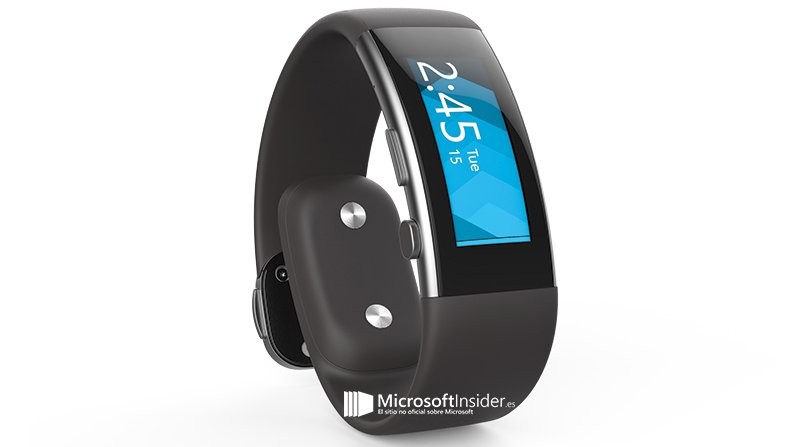 Microsoft had a surprise lined up last year in the form of the Band, Redmond's play in the fitness wearable space. The device that brought a litany of sensors, tight integration with Microsoft Health and honest to goodness support for the Windows Phone platform was widely panned for the design compromises made by the company. 
While Microsoft is expected to reveal the next generation fitness band at their 6th October event, today we're getting access to some renders of the device thanks to MicrosoftInsider. Gone is the hard rectangular band that slips in under your wrist to be replaced by a curved screen very similar to the Samsung Gear Fit. For what its worth, the entire band appears to be a larger Gear Fit.

In addition to the existing sensors on the device, it is believed that the Microsoft Band 2 might even add the ability to track the climbing of stairs via an altitude sensor. The platform of choice appears to be Windows 10 IoT Core which wouldn't be a surprise. With the event just a few days away, we expect a few more leaks to show up soon but you'd well served by taking these with a pinch of salt.
[Via – MicrosoftInsider]