Yahoo has announced that it has rolled out Yahoo Mail app for Windows 10. The Mail app comes equipped with all the popular features that are present on the app.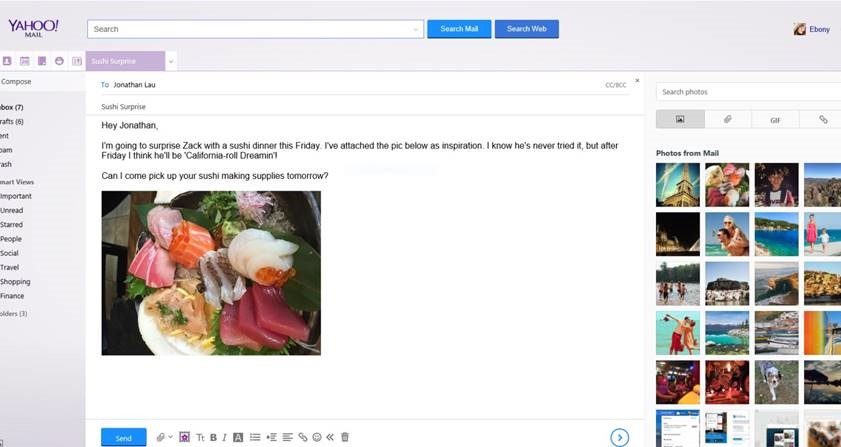 In addition to all the regular features, Yahoo says that the mail app brings three new ways to access mail and get notified of new messages. The Windows 10 app for Yahoo Mail shows how many unread emails you have on the lock screen. Next up, in the Start Menu, a Live Tile is available that shows you snippets of the latest new email. Users will simply have to "pin" the Yahoo Mail app to the Start Menu to enable the Live Tile.  Finally, desktop notifications will appear to alert you of any new messages.
Other new features include features such as ability to personalize your inbox with vibrant themes from Flickr and new Stationery from Paperless Post that turn your emails into elegant correspondence.