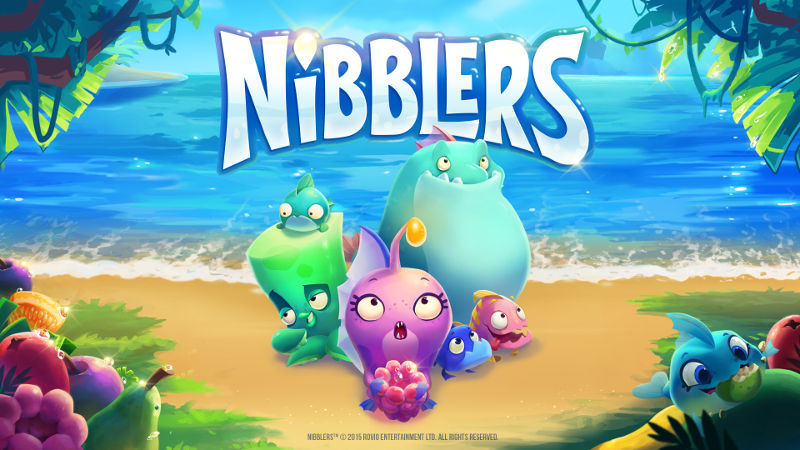 Rovio, creators of popular Angry Birds games has released Nibblers, a new puzzle game for Android and iOS platforms. It was soft launched in Canada, Finland, New Zealand and Australia earlier this year, now it's available worldwide. The theme of the game is similar to Candy Crush. You need to match similar fruits to earn points, in addition this has lizards and some obstacles.
httpv://www.youtube.com/watch?v=JDaswKr4etk
Highlights of Nibblers

Match four, five, or more fruit to call in Coral, Octo, and the rest of the Nibblers. These fish have some tricks up their sleeves. Use their special abilities to munch more fruit, topple the lizards, and take out obstacles.
Over 200 levels – and more to be added, there's always a new challenge waiting!
Embark on an island hopping adventure and navigate obstacles in a multitude of unique and puzzling levels – with new ones added all the time!
Get social! Connect to Facebook and challenge your friends in the leaderboards, see their progress on the island map, and share special gifts!
Heaps of scaley baddies aim to crash your fruit party. Matching fruits next to a lizard is enough to send it packing, but you'll have to get crafty to take care of tougher enemies – and boss battles will pit your fruit matching skills against the toughest of the lizardy ranks.
Remove one fruit of your choice, or get rid of a whole block of fruit with help from the Smash Crab's pincers, and the Pufferfish's… puffiness.
Download Nibblers (Free) – Android | iPhone and iPad