HERE Maps released a beta program for Android in July and has been updating the app with periodic updates. Today, the HERE Android beta app has received an update that lets you share your route.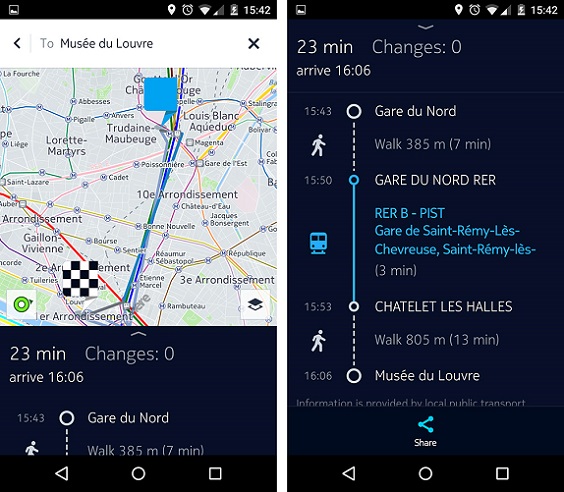 Users can now share their route and it can be either by driving, walking or using public transportation. In order to share your route you will now see a Share button and tapping on it you can select any method you want to share with via email, message etc and then choose the person you want to send it to. The person receiving the directions can click the link in the message to open the route in the HERE app on their own phone.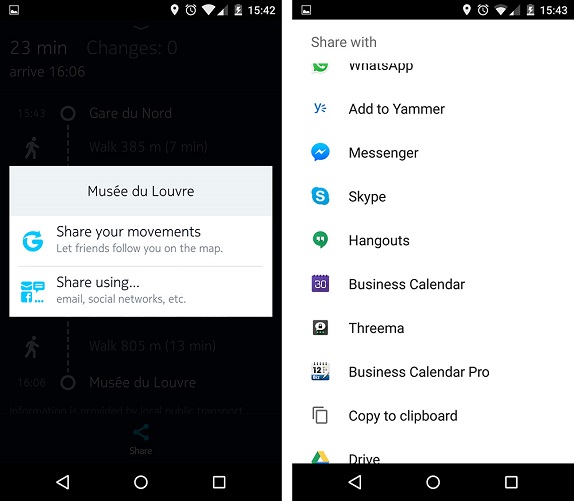 In order to get this update you will have to join the Android beta program. The public beta program is aimed at getting performance data and feedback from users across a range of Android devices. These feedback will in turn will help HERE identify issues and iterate new versions even faster.