Microsoft has revealed the upcoming updates for its Office apps that will take advantage of the new feature and capabilities on the iPad Pro, iOS 9 and WatchOS 2. The latest update will bring number of new features for Word, Excel, PowerPoint, OneNote, Outlook and Translator.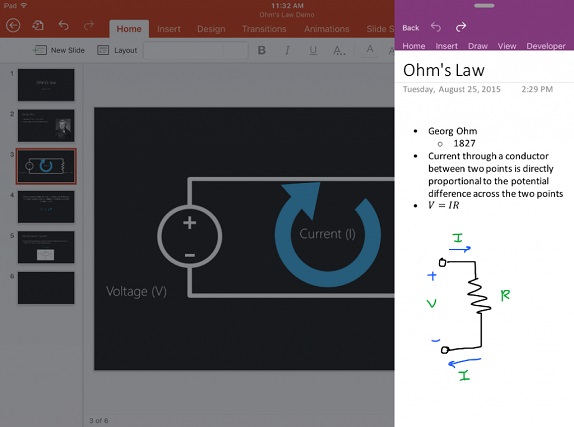 First up, the 'Slide Over' and 'Split View' features on the iOS 9 will now let users access two Office apps side by side on the same screen. For example, while editing a Powerpoint file, you can easily slide over to open OneNote and take notes at the same time. Moving on, the update will add a new inking feature to the Office apps that makes it easier for users to create documents and collaborate with others using the Apple Pencil that was introduced yesterday for $99.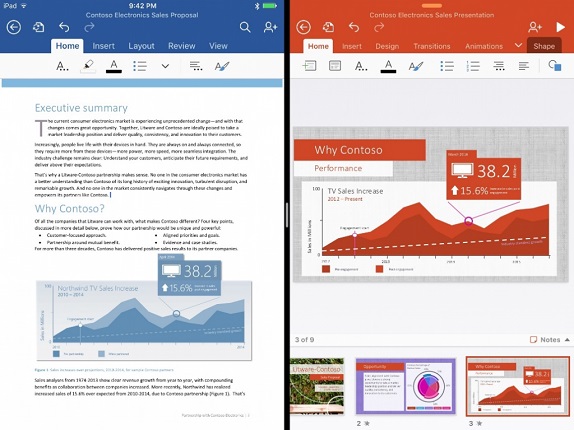 Microsoft will also add a new feature called Intelligent search with the upcoming updates, which will allow users to view search results from OneNote notes, as well as emails from Outlook. Slide Over enables you to open OneNote atop another app and jot down whatever strikes your fancy without interrupting your current task.The OneNote app gets support for Spotlight on iOS 9 that lets you Pop open search and start typing to your notes. The feature will also search through images, PDFs and handwriting. The app will soon get support for Apple Pencil and iPad Pro.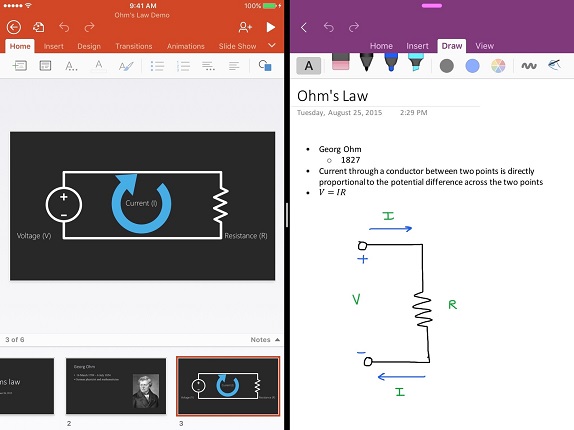 Next up, Office apps brings support for wireless keyboard, which will let iPad users to be more productive. In case of the Apple Watch, the Outlook app will show details about your next appointment and new email on the wearable when Watch OS 2 becomes available. Moreover, the Time Travel feature will let you check your future appointments and calendar entries using the the digital crown. Finally, the Microsoft Translator app for the device introduced in August will be able to replay a pinned translation through the Watch's speakers.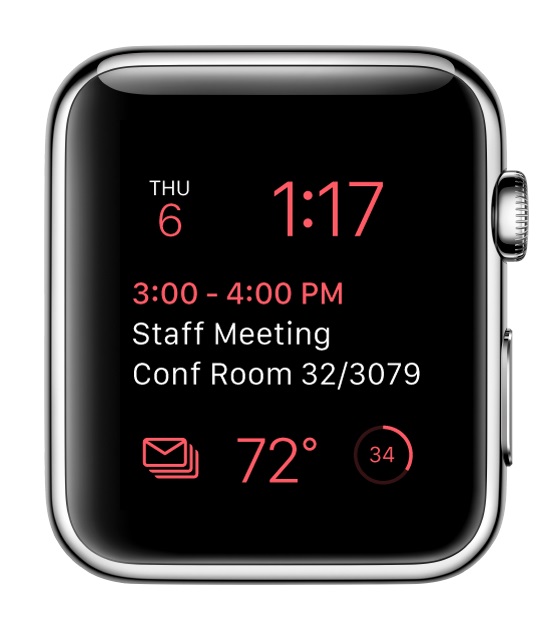 Apple will begin sales of the iPad Pro starting in November and the base price for the tablet will start at $799 USD. iOS 9 will be arrive for current devices on September 16th.