Zophop is a new app that aims to make it easy for daily commuters to navigate in their city by offering all the required information about the public transport including bus, train, metro, monorail and even cab services.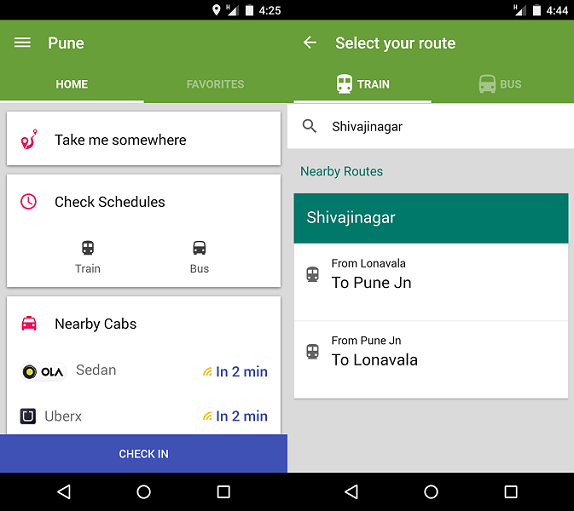 The one year old app recommends and helps commuters find the next bus or a cab to reach your destination. After downloading the app you will have to select your city after which you can check the schedules of public transports that is present in your city. The app even shows you information about the online cab services like Uber, Ola and so on that are available at the required time near your location. In addition, the app uses predictive analytics to provide the fastest and cheapest way of reaching the destination in your city.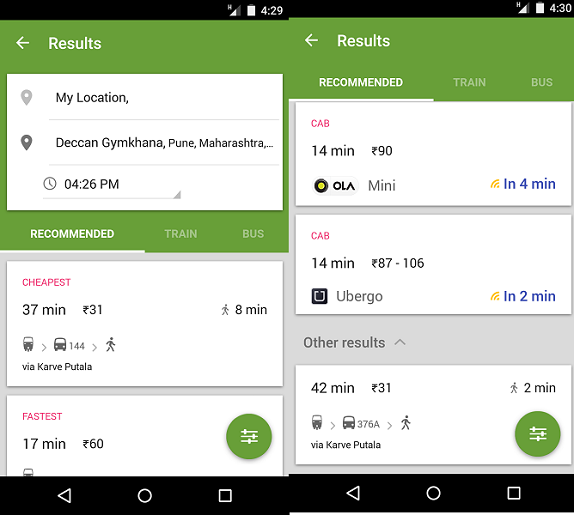 The "Check-In" feature gives you a live location and time of your bus or train. You can also see the real-time movement on a map under Live Trips in the Near You section. Once you "Check-In" you also get an estimated time of arrival(ETA) to your destination, next stop updates with voice alerts. You can also share your live bus or train journey details with your friends and family. There is a 'Take me somewhere" tab in the app that lets you enter your location and the destination you want to go and it offers you options for the same. Users can check specifically for train or bus and it also provides bus number and approx timing for buses.
Zophop is currently live in 13 cities including  Mumbai, Bangalore, Delhi, Chennai, bhopal, Bhubaneswar, Chandigarh, Hyderabad, Indore, Jaipur, Kolkata and Pune. The app claims to have been downloaded more than 2 lakh times.
Play Link – Zophop