Mozilla has announced its first public preview of its Firefox mobile browser for iOS. Currently, the company is debuting the browser starting with New Zealand.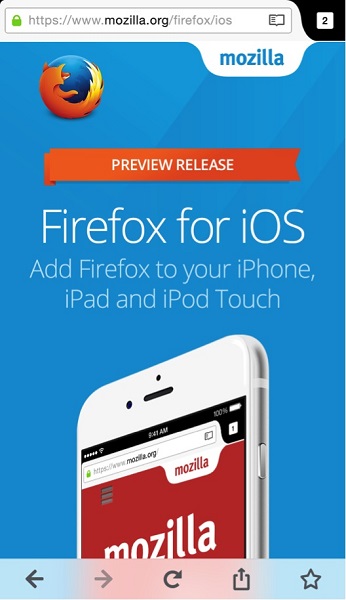 Mozilla said that it will collect feedback from users to further improve its browsing experience. It will use the feedback to develop new features, as well as fix any bugs that might be found in the process. The company is testing Intelligent Search, which outputs relevant results based on the user's provided parameters, as well as Firefox Accounts, which let you sync your browsing history, saved passwords and bookmarks across devices. Also, a Visual Tabs feature that lets you keep track of your open tabs has been added to the iOS app.
The company had first announced its plans to bring Firefox to iOS in December last year. The beta testing will expand beyond New Zealand to other as yet unnamed countries, before the browser is fully launched later this year. Mozilla said that the iOS app will be available in the Apple App store by the end of this year.