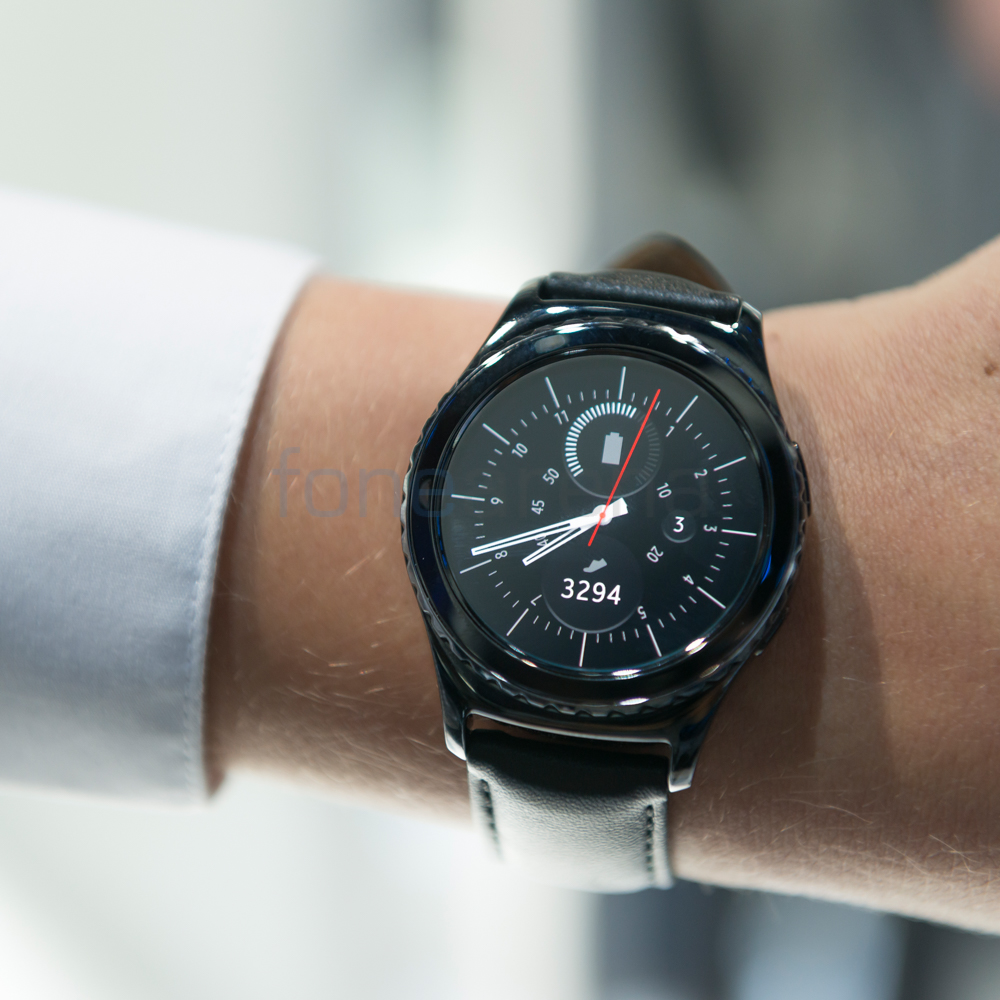 Two years back, at a similar event in Berlin, Samsung announced its first smartwatch, the Galaxy Gear along with other smartphones and tablets. Fast forward two years, we have an event dedicated to its latest smartwatch, the Gear S2, which was teased at the Note 5 event in New York. Announced a couple of days back, the first circular smart wearable from Samsung brings not only a completely circular UI, but also a circular UX, with a rotating bezel. We think it's quite an interesting take on properly utilizing a smartwatch's miniscule screen real estate. Naturally, we went hands on with it and here are our impressions –
The video is a bit long, but here is everything you need to know about the Samsung Gear S2 –
There are two versions of the Gear S2 – The regular sport version and the Gear S2 classic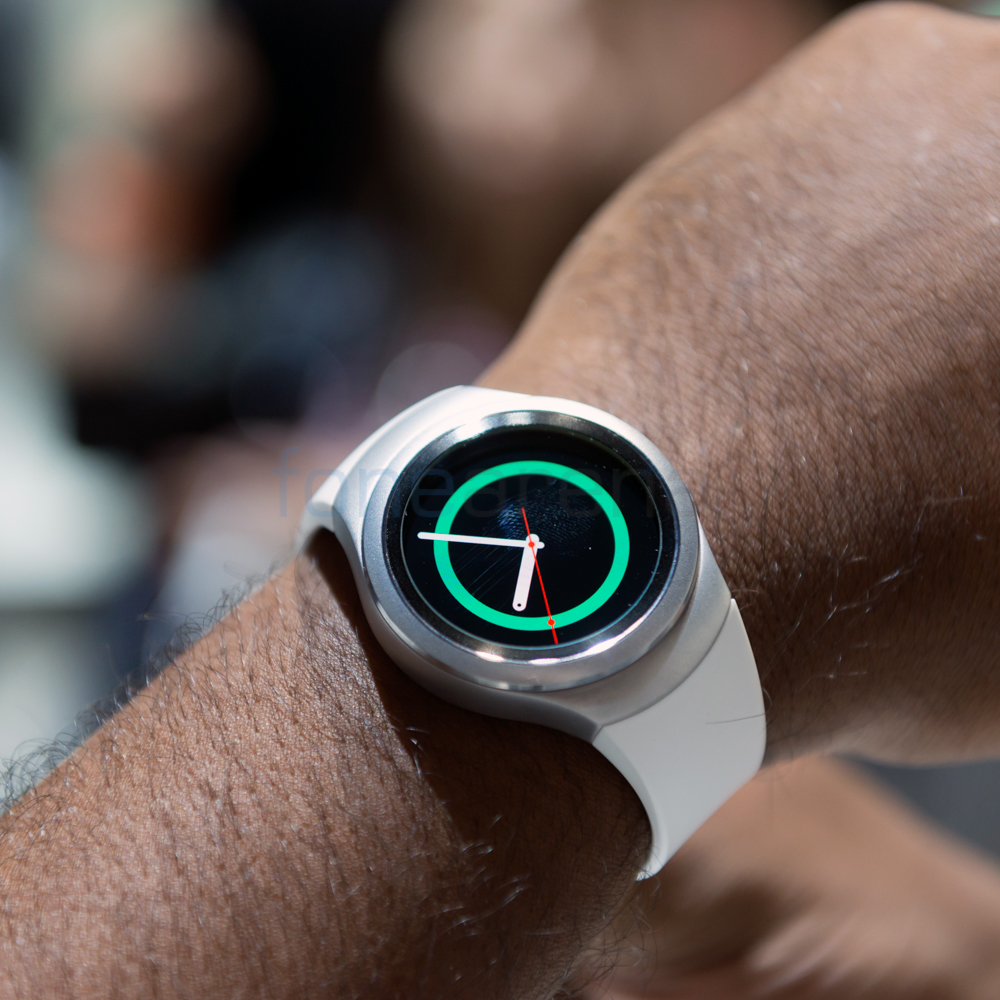 The one pictured above is the regular Gear S2 (gallery here). The sporty Gear S2 is available in two colors, black and white and it comes with rubbery proprietary straps.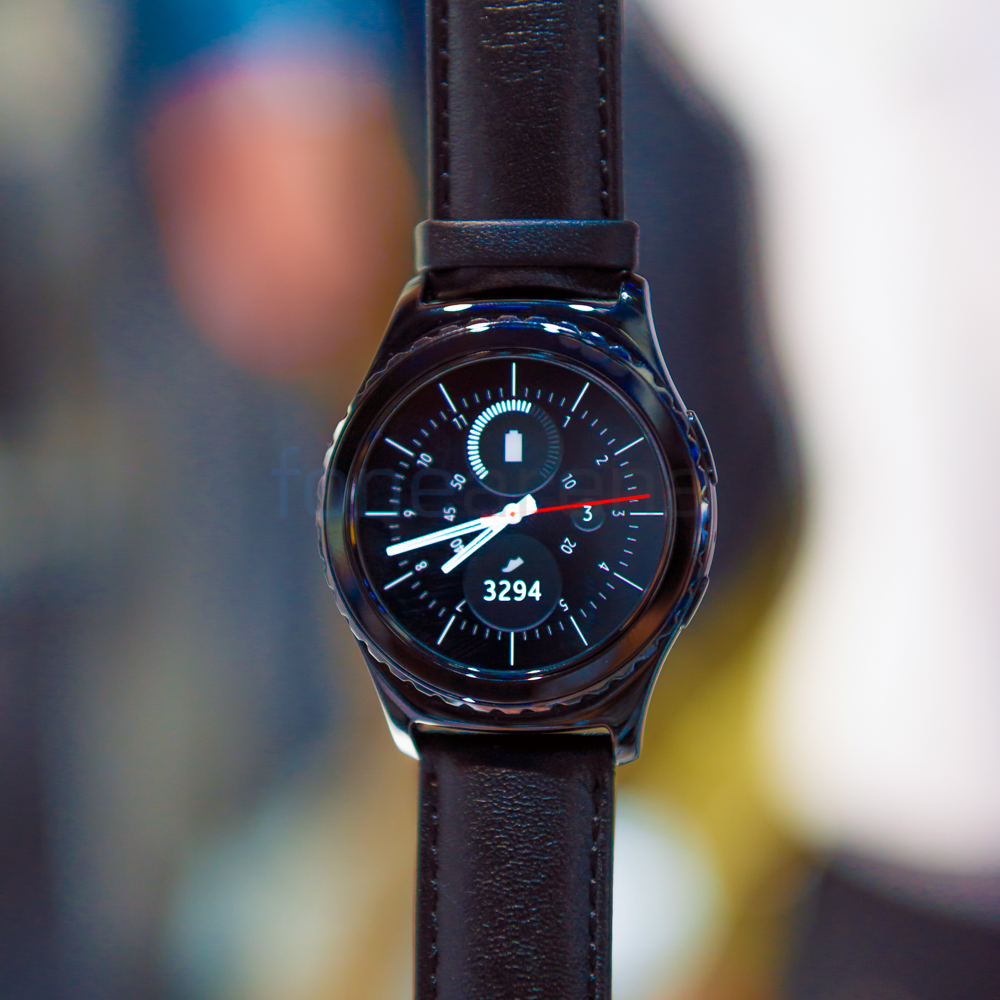 The Gear S2 Classic pictured above comes with a slightly different dial design, reminding us of older analog watches and has a standard-sized strap joints. The classic supports all the 20mm standard straps and hence allows us more customization than the other one. Other than these differences, both the Gear S2s are exactly the same and both are beautifully designed with minimalistic elements.
There will be a 3G version of the Gear S2 available later
Following the same ideology of the Gear S, a variant of the Gear S2 will come with an in-built e-SIM and will let us make calls and send SMSes. It also has a bigger battery than the other variants, with just WiFi and Bluetooth.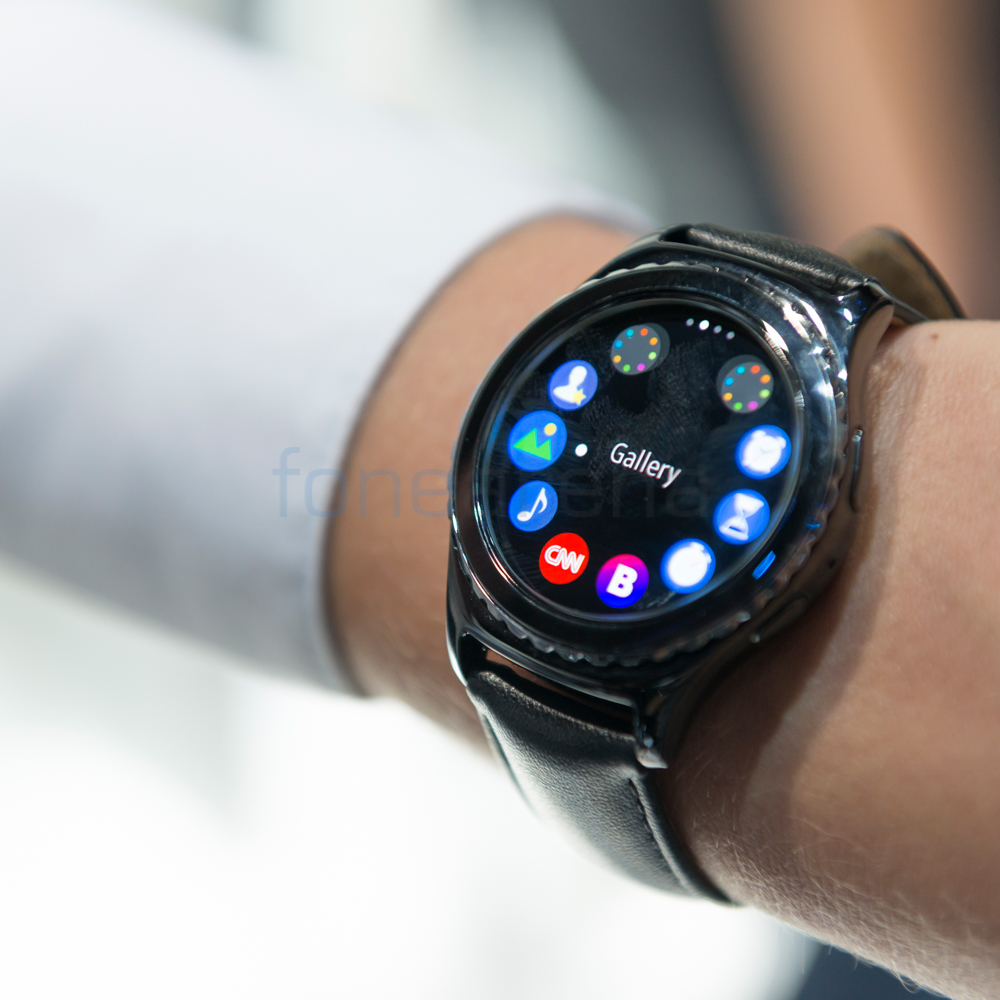 Circular UX is real and it works great
This is possibly the most major USP of the Gear S2. The rotating bezel with its assuring clicky feel gives us the opportunity to glance more of the screen and avoid nasty fingerprints on the reinforced gorilla glass 3. It also changes a lot of things in the UI/UX part, like how we can use the dial for a lot of interaction. In the video, at the end, you might have seen a glimpse of the third party apps that effectively use it. Words don't do much justice to how it feels like, do take a look at the video.
Has wireless charging and apparently, its fast
Like the Note 5, the Gear S2 supports fast wireless charging. However, the battery life is unkown right now and so is the price, which will probably be announced closer to launch. As you might have known already the Gear S2 runs on Tizen and surprisingly, will work with all Android phones running Kitkat or above, and with 1.5 GB of RAM and above. There are also a number of apps pre-installed on the watch, and the line up seems impressive considering it's Tizen.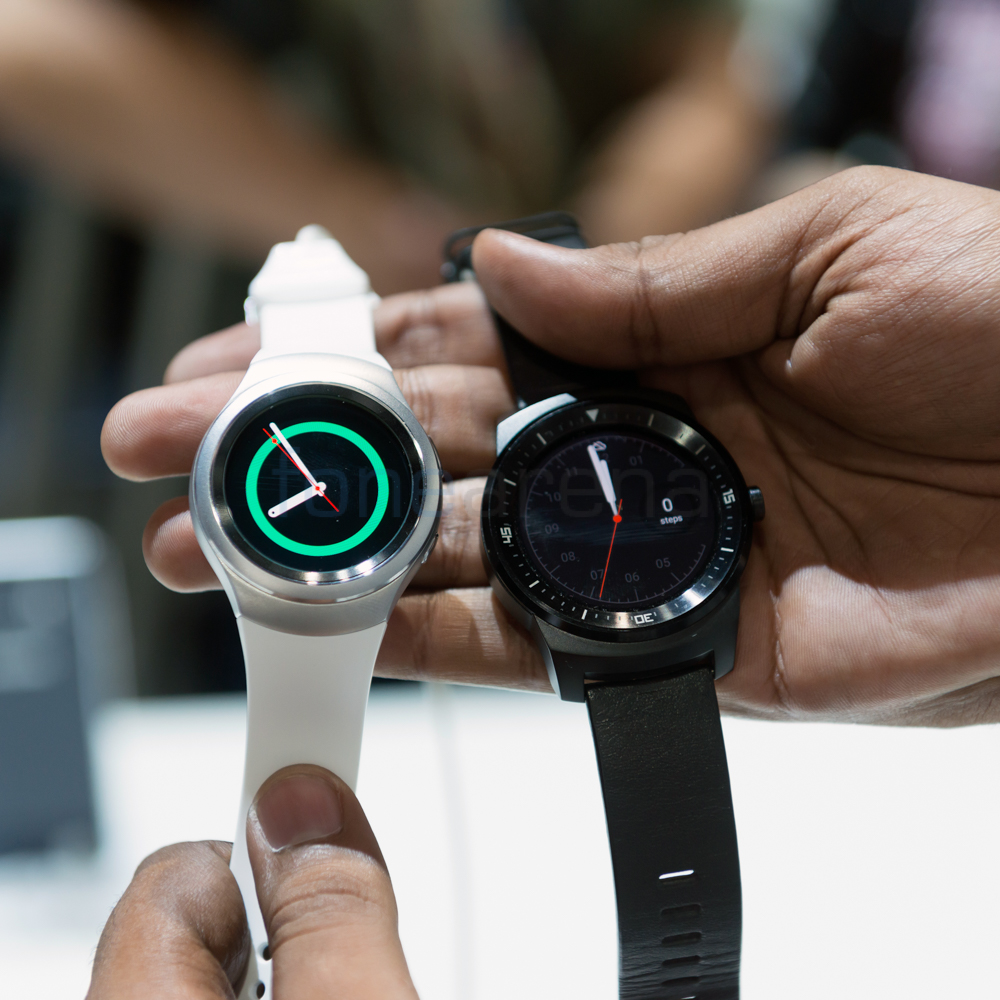 Turn the bezel to zoom, turn to scroll and turn to do almost anything except selection, on the Gear S2. That's the completely new experience that the Gear S2 offers. Otherwise, it's yet another smartwatch and it too will face the critical eyes of the general consumer who is yet to warm up to the idea of a smartwatch in his/her life. I, however, am completely looking forward to using the Gear S2 on a daily basis to see how interaction has evolved in smartwatches. What's your opinion then? Sound off in the comments section below.