Sony is using its First Flight crowdfunding platform for an upcoming 'Wena Wrist' smartwatch in Japan. The smartwatch looks like a traditional watch with round dial, analog hands and comes in silver or black metallic finish.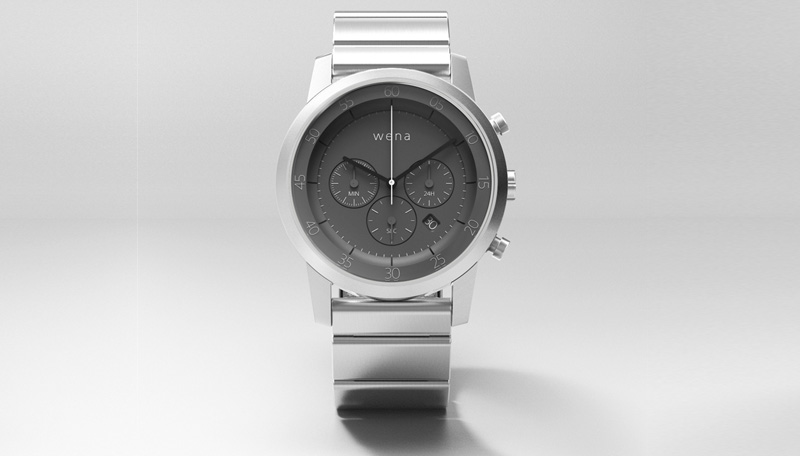 The Wena Wrist (which stands for 'Wear Electronics Naturally') sports features such as NFC wallet compatible with Felica standards in Japan. It offers notifications with vibration and a customizable LED light on the band. The Wena watch also tracks activity via an app only for iOS devices. The smartwatch will be available in silver and black with a choice of two watch-face styles – 'Three Hands' and 'Chronograph'. The main chronograph is said to work for 5 years, while the three hands for telling time will work for three years. The band, which will have the suite of sensors will need to be charged on a weekly basis.
The Sony Wena Wrist would sell for ¥34,800 ($287) for a silver edition while the Three Hands model will be available for up to ¥69,800 ($576) for the Chronograph in black. Sony hopes to raise ¥10 million (US$82,000) for Wena and is more than halfway to that goal. The company will begin shipping the Wena Wrist in March 2016.