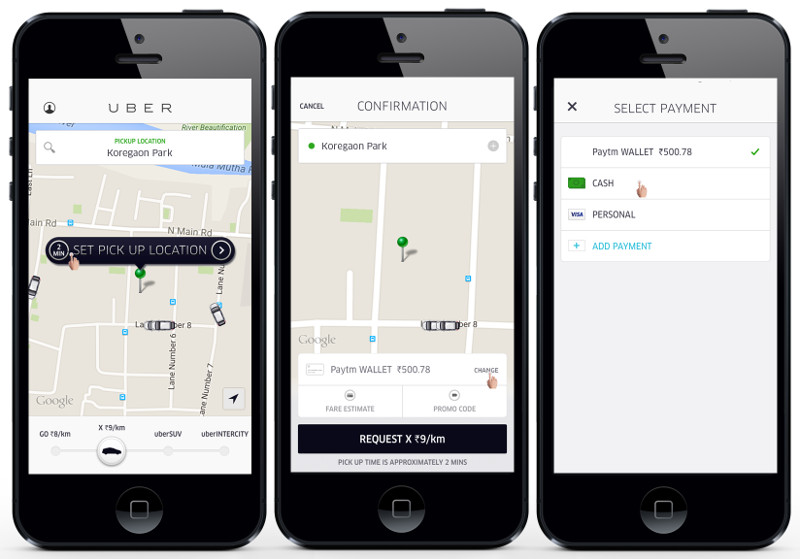 Uber started testing cash payment option in Hyderabad in May this year and expanded it to Ahmedabad, Chandigarh, Jaipur, Kochi and Pune in India last month. Now it has started accepting cash payments in Chennai for uberGO and uberX rides. Chennai becomes seventh city in India and eighth worldwide, where riders have the option to pay for their Uber rides with cash.
Inside the Uber app there will be an an option to select CASH as a payment option, which must be selected before the ride. You don't need a minimum balance in your Paytm wallet or need credit or debit cards to be attached to Uber, to be able to book rides with cash as payment option. Since cash payments is still in testing it will be a phased roll out for users across these cities over the next few weeks.
Uber re-introduced credit card payment mode in India last month and started accepting debit card payments in the country earlier this month. Uber is now operational in 18 Indian cities, more than any other countries outside of United States (by number of operational cities).