Microsoft has rolled out Photo Story app that creates videos from your photos. Available for Windows Phone users, the app is a product of Microsoft Garage.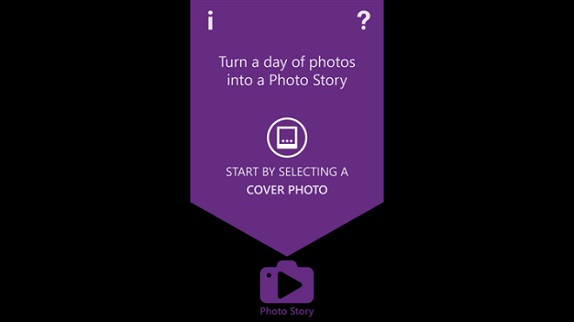 Photo Story uses computer vision and machine learning to generate videos from photos taken on your phone. The app makes it sure that no duplicates or low-quality photos are selected in the video. Users will simply have to choose a day, themes and soundtracks to create videos using Photo Story. The app will then create a video from the best photos of the day, using computer vision and also use machine learning to produce better stories as it learns from your choices. You can then share the resulting story via email or social network.
"You can also have a very high-quality photo of a road or a blade of grass, but that's not necessarily interesting enough to qualify for the story. For example, if you took 200 photos, the algorithm understands that five may not be enough photos. Likewise, it doesn't choose too many,"

said Krishnan Ramnathsenior research software development engineer in Microsoft's computational photography group, who led the development of Photo Story.
As the app runs everything on the device, you don't have to wait for uploads and downloads.Photo Story also supports Cortana and by simply saying, "Story from today", the app will begin auto-selecting photos taken today into the video.