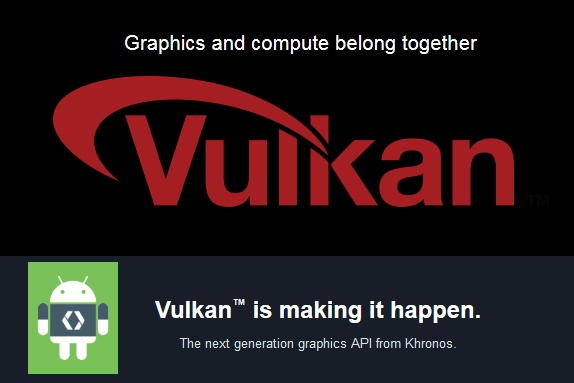 Google on Monday announced that it is working to bring Vulkan's 3D graphics rendering support to future version of Android.
Company believes that Vulkan 3D rendering API will "address some of the sources of CPU overhead and provide developers with more explicit control over rendering."
Vulkan is a new 3D graphics API from Khronos – the makers of OpenGL, which has been designed from the ground up to minimise CPU overhead in the driver, and allows developers to control GPU operation more conveniently.
"For Vulkan, we'll not only develop similar tests for use in the Android CTS, but we'll also contribute them to Khronos for use in Vulkan's own open source Conformance Test Suite. This will enable Khronos to test Vulkan drivers across platforms and hardware, and improve the 3D graphics ecosystem as a whole," notes Google in blog post.
At SIGGRAPH 2015 in Los Angeles, Imagination Technologies also announced that it will demo an advanced prototype of the new Vulkan graphics API on the PowerVR GPU enabled Nexus Player by Google running Android. The proposed Vulkan API will be a lightweight, close-to-the-metal interface which will allow applications to exploit multicore and multi-threaded CPUs, added Imagination Technologies.
Google didn't provide any timeline for Vulkan, but said that it is still under development. Specifications, tests, and tools can be accessed through Khronos website once it is available.