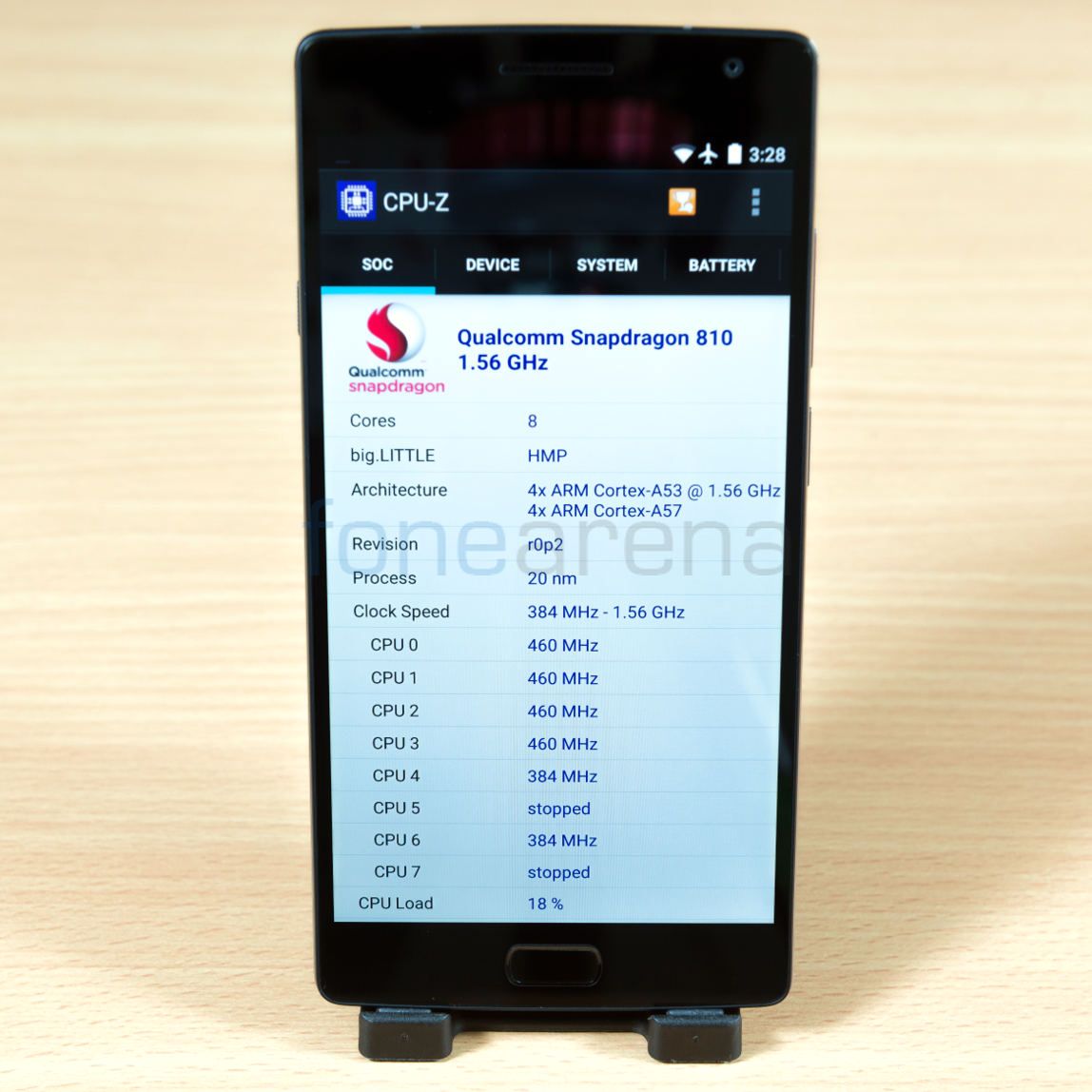 OnePlus announced its flagship OnePlus 2 smartphone earlier this week, which is coming to India on August 11, exclusively on Amazon. We already brought you the first impressions, unboxing and the camera samples, here we have the benchmarks of the smartphone. It is powered by an Octa-Core Qualcomm Snapdragon 810 v2.1 64-bit 20nm processor that has four bigger ARM Cortex A57 cores clocked at 1.8GHz per core (under-clocked from 1.96 GHz) and four smaller ARM Cortex A53 cores clocked at 1.56GHz per core with 630 MHz Adreno 430 GPU. It has 4GB DDR4 RAM, 5.5-inch (1920 x 1080 pixels) display and runs on Oxygen OS based on Android 5.1.1 (Lollipop).
httpv://www.youtube.com/watch?v=od_60PXevG8
Quadrant Benchmark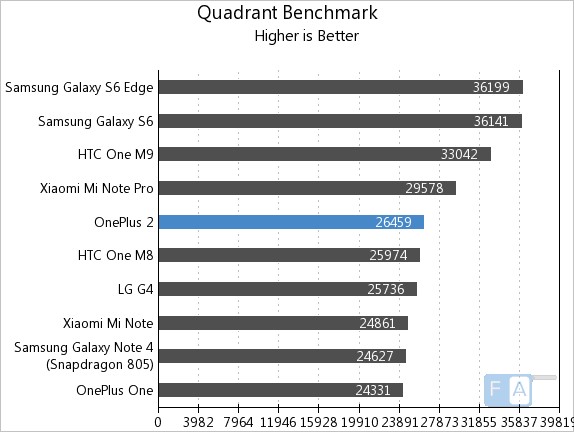 The OnePlus 2 lies behind the Mi Note Pro in the Quadrant benchmark, behind the Mi Note Pro that is powered by the same Snapdragon 810 SoC.
AnTuTu Benchmark 5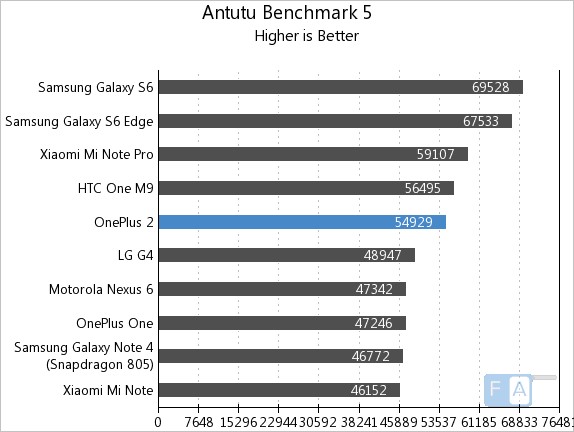 It scored 54929 points in the AnTuTu Benchmark 5 benchmark.
Vellamo 2.0 HTML5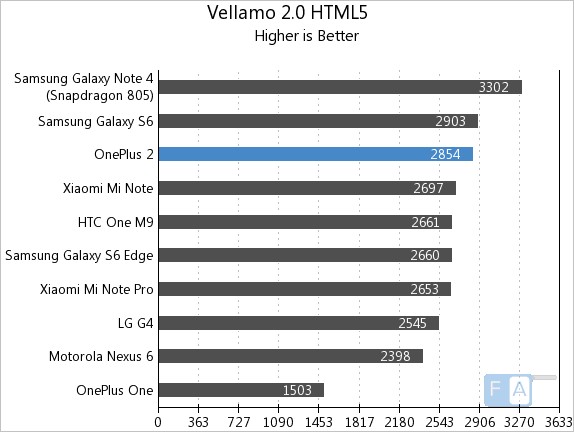 It grabbed third spot in the Vellamo 2 HTML5 browser benchmark, behind the Galaxy S6 by scoring 2854 points.
Vellamo 2.0 Metal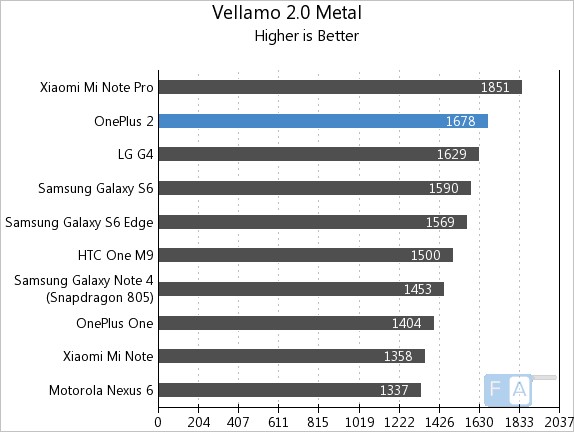 It scored 1678 points and grabbed the second spot, behind the Mi Note Pro in the Vellamo 2 Metal, CPU subsystem performance test.
Linpack Single Thread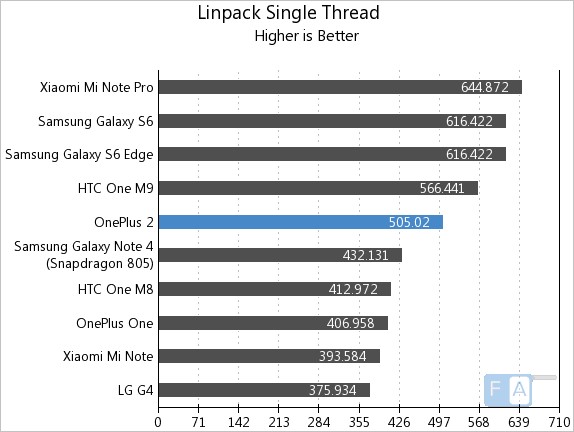 It clocked 505.02 MFLOPS in the Linpack Single Thread benchmark.
Linpack Multi-Thread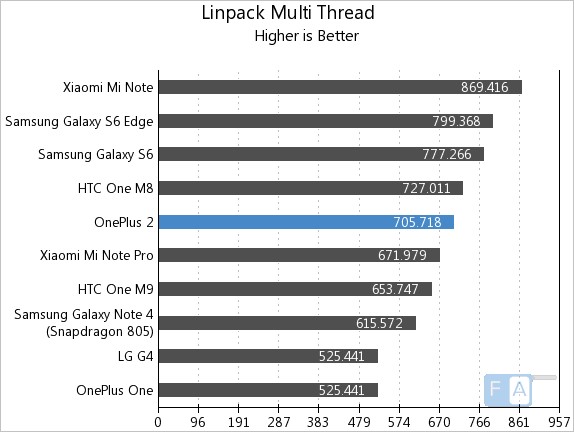 It clocked around 705.71 MFLOPS in the Linpack Multi-Thread benchmark.
Geekbench 3 Single-Core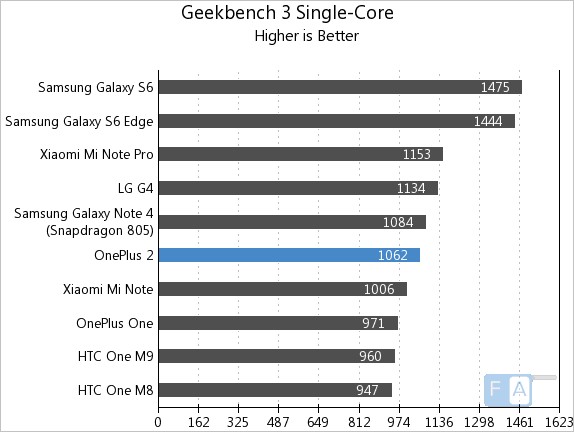 It scored 1062 points in the Geekbench 3 Single-Core benchmark and managed to grab sixth spot.
Geekbench 3 Multi-Core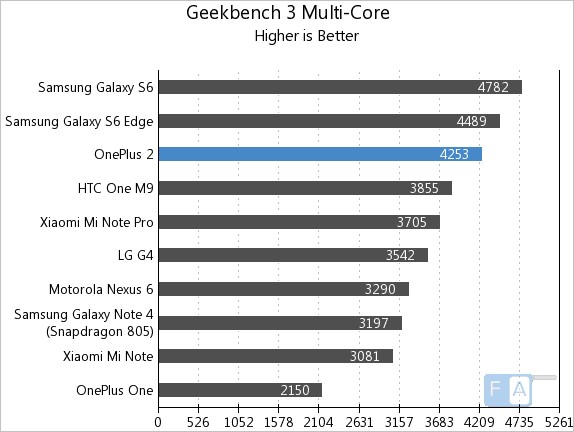 It scored 4253 points in the Geekbench 3 Multi-Core benchmark and grabs the third spot behind the Samsung Galaxy S6 and the Galaxy S6 Edge.
NenaMark 2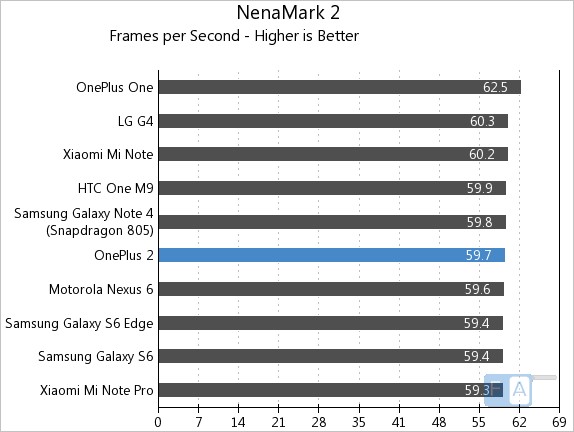 It clocked 59.7 fps in the NenaMark 2 GPU benchmark.
GFXBench 2.7 T-Rex (On screen)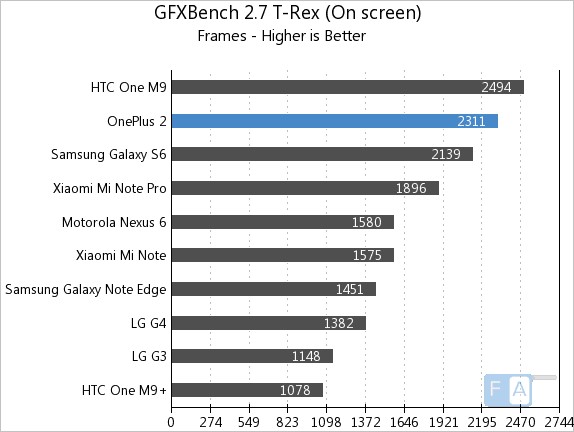 It grabbed the second spot by clocking 2311 frames or 41 fps in the GFXBench 2.7 T-Rex Onscreen benchmark.
GFXBench 3.0 Manhattan (On screen)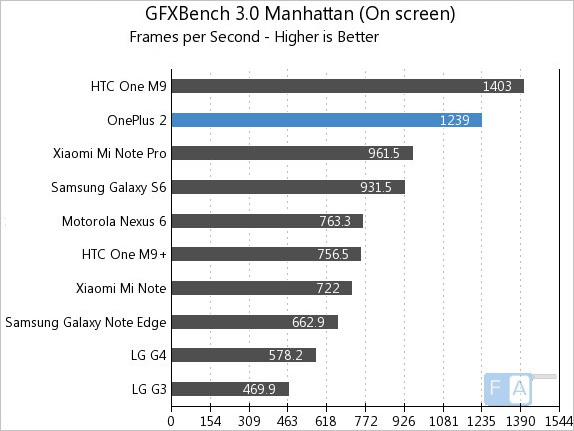 It grabs the second spot in the GFXBench 3.0 Manhattan Onscreen benchmark too by clocking 1239 frames or 20 fps.
3DMark Ice Storm Unlimited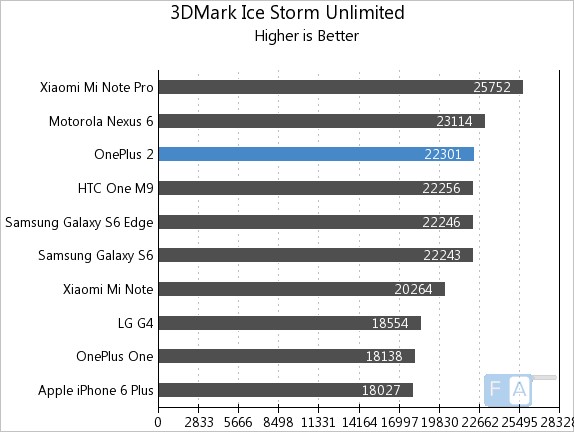 It scored 22301 points in the 3DMark Ice Storm Unlimited GPU benchmark.
Basemark X 1.0 HD (Onscreen)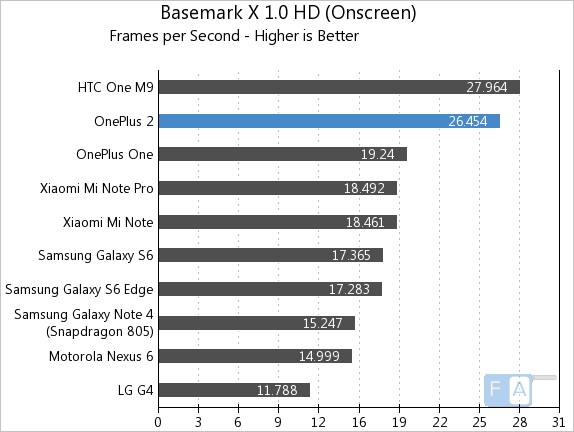 It clocked around 26.45 fps in the Basemark X 1.0 Onscreen benchmark.
Basemark X 1.0 HD (Offscreen)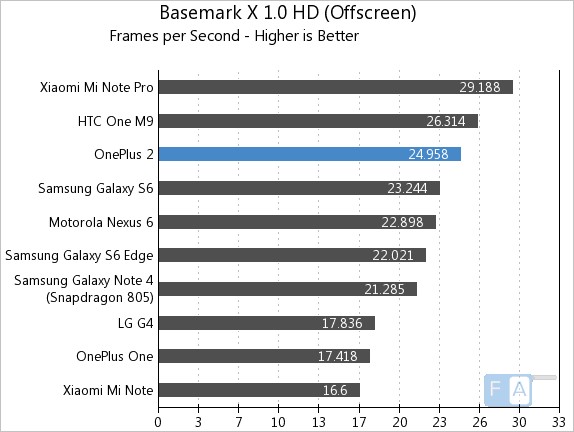 It clocked around 24.95 fps in the Basemark X 1.0 Offscreen benchmark.
Basemark OS II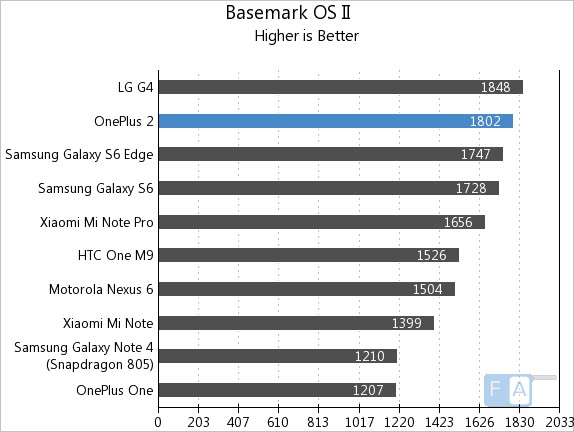 It scored 1802 points in the Basemark OS II benchmark and grabs the second spot. These are synthetic benchmark scores, we will let you know about the real life performance in the complete review next week. We will bring you the gaming review soon, keep an eye on our YouTube Channel for that.