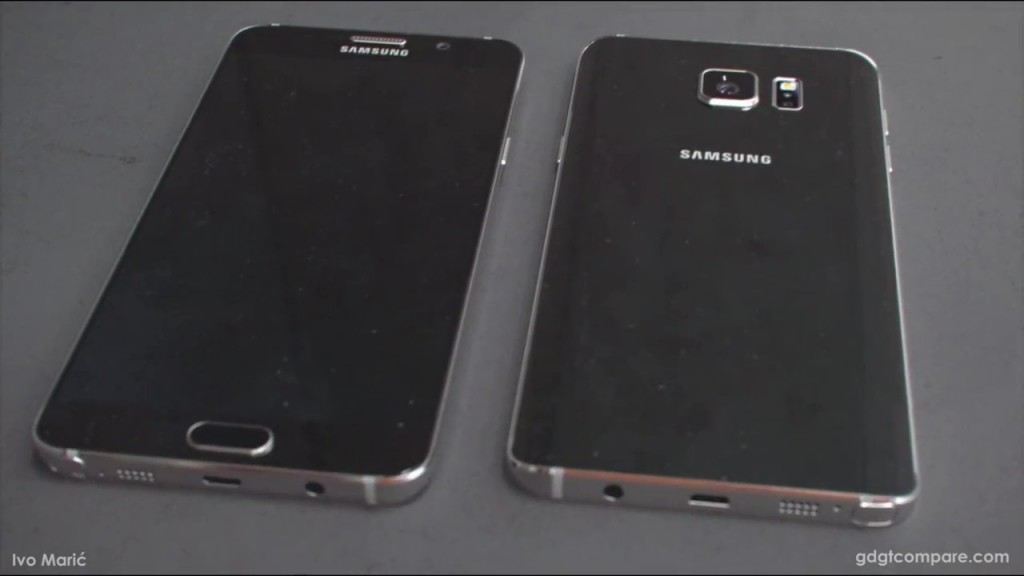 Up until now, we've had various renders and other leaks of the Samsung Galaxy Note 5. But now we have live photos of the smartphone which are of good quality and also showcases the new S-Pen.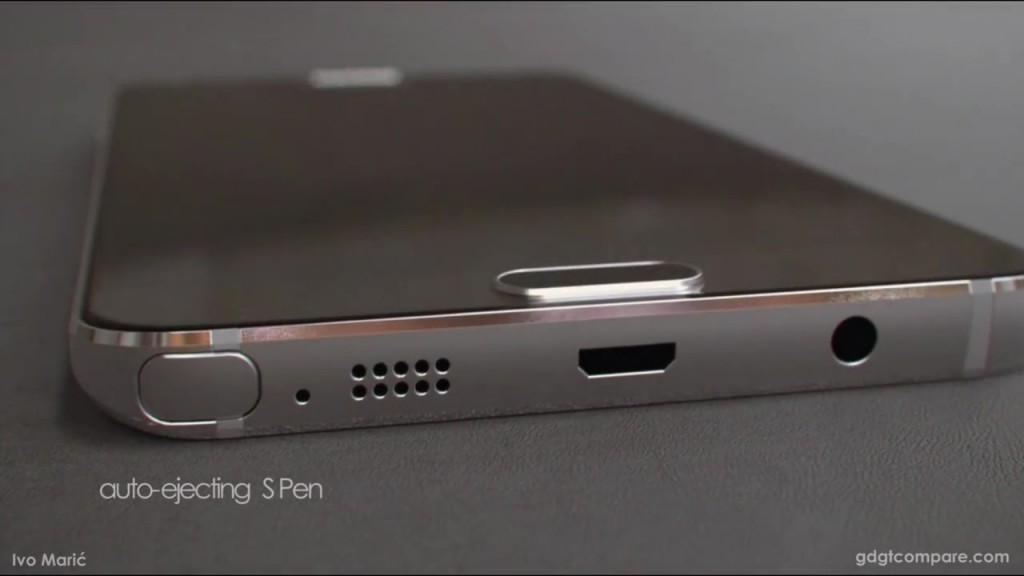 As seen in the case of the leaked renders, the Note 5 sports a design that is quite similar to the Note 4 but incorporates elements from the current S6 as well as S6 Edge. This is true especially at the rear where the phone has a curved back. The back is also made of glass and is non-removable. So it is likely that we will have fixed storage options as well as non-removable battery. But we should receive wireless charging out of the box.
The new S-Pen slot is integrated into the body itself as it features a new auto eject mechanism which could either be a push to eject/insert method or a swipe gesture to eject as previously rumoured. The 3.5mm audio jack and speaker have swapped positions compared to the layout on the S6 and S6 Edge. We can also see that the microUSB port has changed orientation and is now with the wider side facing upwards.