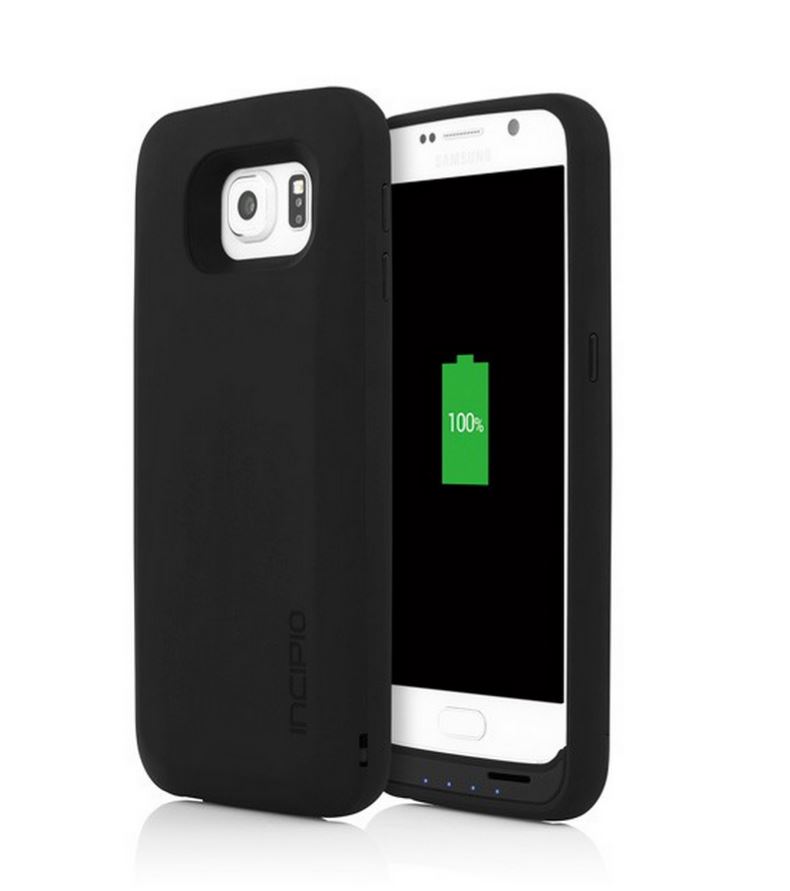 If you were to ask someone what the two drawbacks of their Galaxy S6/S6 Edge are, majority of them would say it's the non-revomable battery/poor battery life and the fixed memory. It seems that Incipio also agrees with them as they have now released a new case called the Offgrid for Samsung Galaxy S6 and S6 Edge that features a built in battery as well as a microSD card slot.
The Galaxy S6 and S6 Edge have built in battery capacities of 2550 mAH and 2600 mAH respectively. While they do support fast-charging and the battery gets recharged really quickly, they still require you to plug your device to a wall socket or carry around a portable charger. The Offgrid case comes with a built-in 3700 mAH battery which is over 100% extra capacity compared to the built-in batteries. Thus, it should help even the heaviest of users last a full day without needing to recharge their device. The case also supports Qualcomm's Quick Charge 2.0 and Samsung's Fast Charge technology so you can still enjoy the fast charging speeds with the case still fitted to the smartphone.
Apart from the extra power, the case also comes with a built-in microSD card slot that supports cards upto 128GB. However, you can only use either the charging mode or the storage mode at one time. There is a switch that allows you to easily choose which of the two you want to use. Being a case, it also offers protection for your device against bumps and scratches.
The case is compatible with both the S6 and S6 Edge as it comes with two different bumpers in the box and you can choose which one to use based on what you have. Aside from that, the packaging also includes a 3.5mm audio jack extender to help connect your earphones/headphones and a 1 metre long microUSB to USB cable. The case costs US$ 89.99 but considering the features it provides, it probably is worth the asking price. It is available for purchase on Incipio's website.