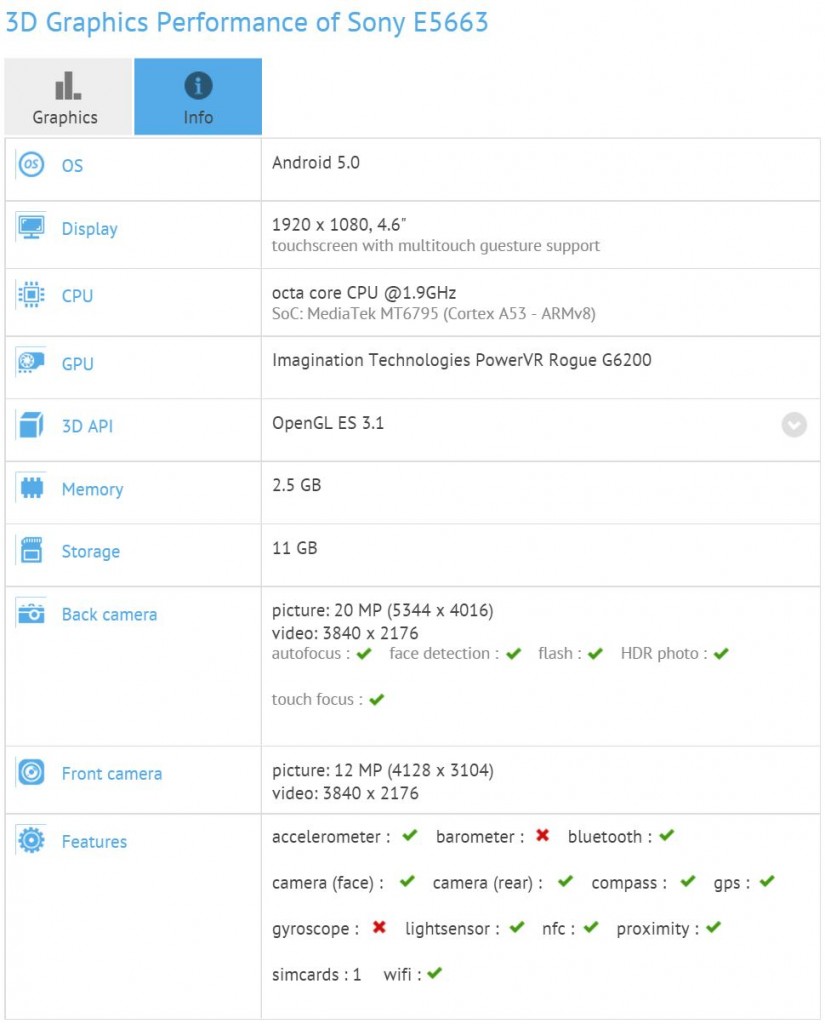 If a new set of scores posted on GFXBench have anything to say then it is that Sony is working on a new powerful compact smartphone that has even better specifications than the XPERIA Z3 Compact. The device in question has the model number E5663. It comes with a 4.6″ 1080p display, 3GB of RAM and a 13 Megapixel front facing camera.
The XPERIA X3 Compact in comparison has a 4.6″ 720p display. The E5663 will be powered by an octa-core Mediatek MT6795 processor that is clocked in at 1.9GHz. The rear camera has a resolution of 20 Megapixels, probably the same 20.7 Megapixel unit we see on most Sony flagships.
The E5663 model number leads us to believe that the device is meant to be launch in India especially since the last two digits of the model number matches those of the XPERIA C4 Dual(E5363) and M4 Dual (E2363). Also, a new page on Zauba shows that 2 units of the device have been imported into India for testing purposes and the value has been declared as Rs 11,772.

Whether or not this new model will be an India only device is something that remains to be seen. But as of now since we haven't seen the same device under any other model number, the chances are quite high. On paper, the device seems quite interesting and we hope Sony plans to announce it soon.