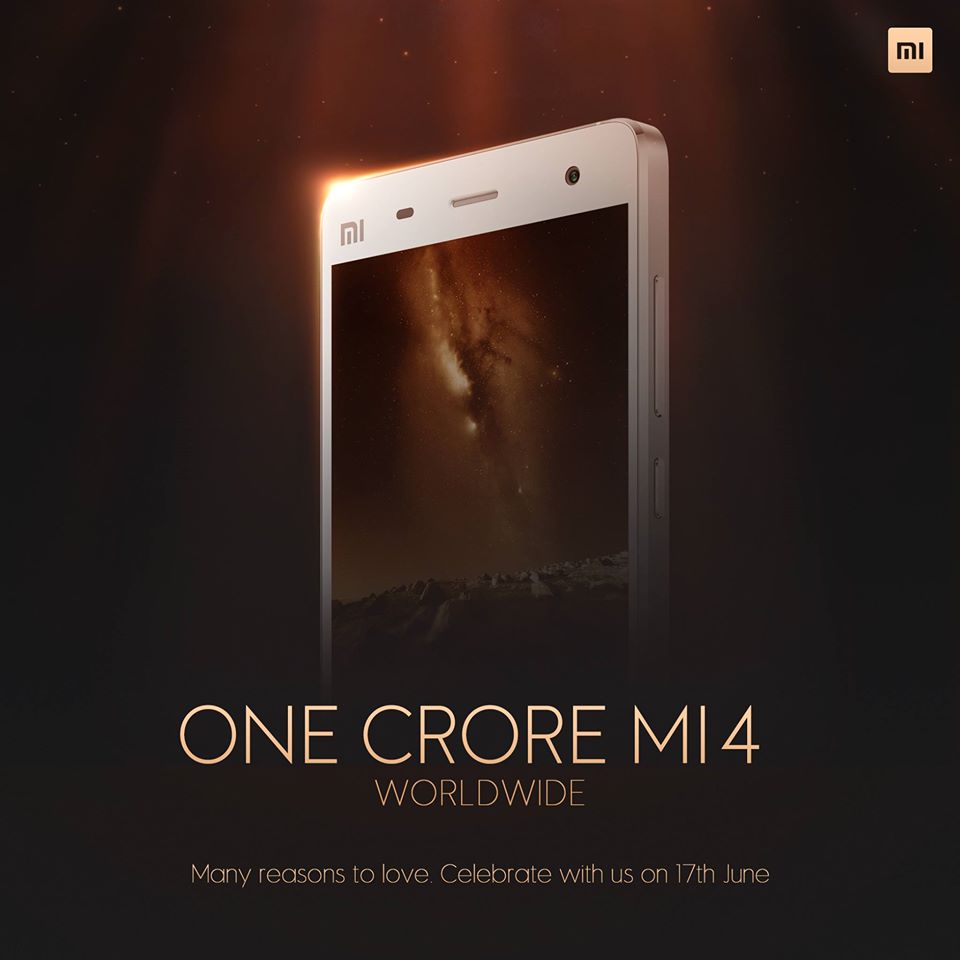 Xiaomi has just announced that it has sold over 10 million (1 crore in Indian terms) units of its Mi 4 smartphone worldwide since its release in August last year and they're running a contest to celebrate.
They made the announcement on Xiaomi India's Facebook page. They are also running a contest currently in order to celebrate the milestone, where users can post a comment replying to the following two questions:
If you're a Mi 4 user, share with us what you love most about your phone.
If you wish to own one, tell us what about the Mi 4 attracts you the most.
You also have to share the post and tag 3 of your friends in the post. There are 10 16GB variants of the Mi 4 up for grabs and the comment should be posted before 12 noon on June 16th. Xiaomi are also teasing an upcoming announcement that is scheduled for 17th June. We aren't sure what exactly it is but it could be a special colour or variant of the Mi 4. But lets just wait and see what Xiaomi have in store for us.