Xiaomi has unveiled new Mi Wi-Fi router with built-in storage. The router which offers high speed connectivity comes with 6TB built-in memory and is capable of offering improved transfer speeds.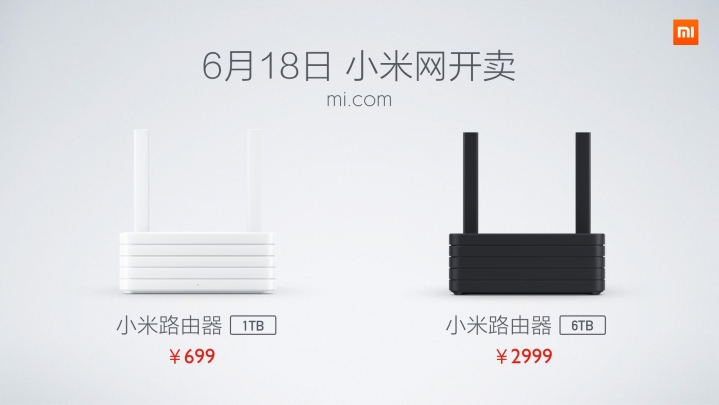 The router has a PCB dual-antenna array supporting 802.11ac WiFi, with a 1TB hard disk stacked on top, allowing you to store movies and photos at home and, in a corporate setting, even store surveillance videos. It's also the first to feature a Broadcom 4709C dual-core 1.4GHz processor. Mi Wi-Fi router also has the ability to back up images from cameras or smartphones and store them. Xiaomi reports media stored in the router is also accessible remotely via the Android and iOS apps.
The router is available in 1TB storage option for 699 yuan (US$113) or 6TB for 2,999 yuan (US $484). Both versions will be open for sale on Xiaomi's website on June 18. In addition, to the Mi Wi-Fi router, Xiaomi has also launched Yeelight Bedside Lamp that comes in 16 million different colors. It can be adjusted or dim down using touch controls or your smartphone via Bluetooth. It is priced at RMB 249 (US $40).