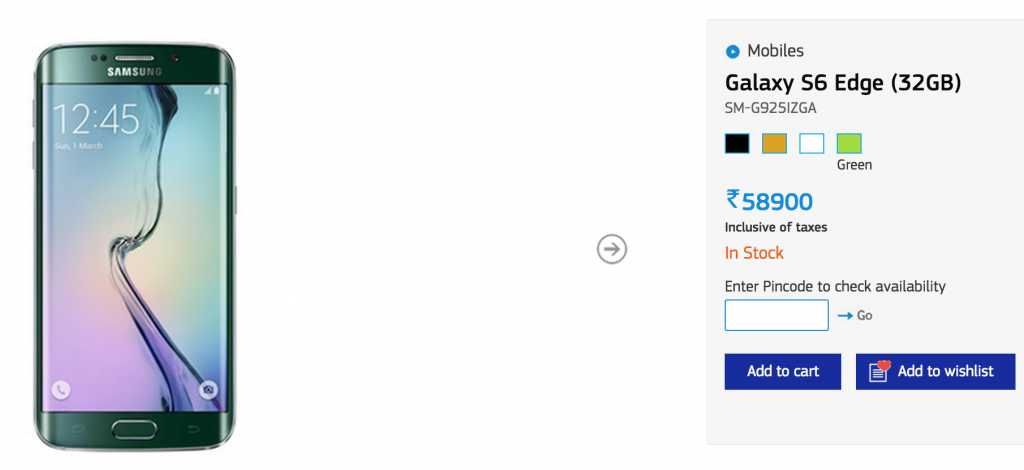 The Emerald Green variant of the Samsung Galaxy S6 Edge wasn't released initially along with the other three colours. Samsung had announced that it started shipping the Green S6 Edge along with the Blue Topaz S6 last month. Now it seems that the wait if finally over for Indian customers as the Emerald Green variant is now available for purchase in India.
The Emerald Green version is listed on Samsung's e-store at a price of Rs 58,900 for the 32GB variant S6 Edge. Currently the Emerald Green colour is not available on the 64GB variant but we expect Samsung to release it soon. 128GB version of the S6 Edge hasn't come out in any colour yet and nor has the Blue Topaz version of the Galaxy S6.
The Emerald Green is arguably the best colour variant of the S6 Edge especially because it was never available on a Galaxy device before. A lot of people had been waiting for this device and it is good to see that Samsung are charging the same price for it as the other colours. If you were waiting for the Emerald Green variant, then do head over to Samsung's E-Store to purchase it before stocks finish.