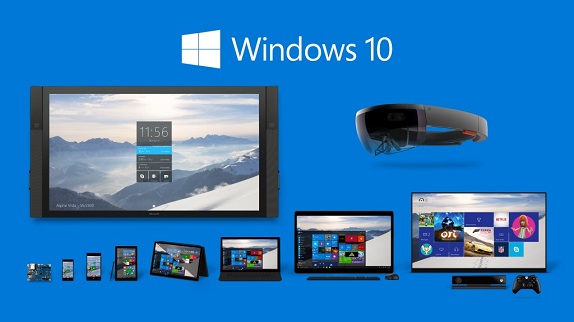 Microsoft has just revealed the various Windows 10 version that will be available across different platforms and the naming scheme that they will be following. Despite the OSes all being the same, there still are different editions available that will be catered specifically to different customers and devices.
Below are the different versions that will be available and we shall explain explain each version in detail below that.
Windows 10 Home
Windows 10 Mobile
Windows 10 Pro
Windows 10 Enterprise
Windows 10 Education
Windows 10 Mobile Enterprise
Windows 10 Home is geared towards PCs, tablets and 2 in 1s and will be for the general consumer. Cortana, Microsoft's new Edge browser, Windows Hello facial recognition, iris and fingerprint login are some of the features that come along with Windows 10 Home. Microsoft will also be adding the ability for users to play their XBox One games from any PC in their home. Windows 10 Pro builds on the features provided by Windows 10 Home and allows users to effectively and efficiently manage their devices and apps, protect their sensitive business data, support remote and mobile productivity scenarios and take advantage of cloud technologies. It is made for smaller sized businesses.
Widnows 10 Enterprise is basically Windows 10 Pro that is aimed at medium and large sized businesses. It will be available for Volume licensing customers and will be even more secure. Windows 10 Education is based on the Enterprise edition but catered to meet the needs of educational institutions. It will also be available for volume licensing customers and will have an option for students and schools using Windows 10 Pro/Home to upgrade to Windows 10 Education for free.
Windows 10 Mobile also uses Windows 10 Home as a base but is geared towards smaller touch centric device such as smartphones and small tablets. The apps remains the same and it also receives a touch optimized version of Microsoft Office. Aside from this, it brings one major functionality – Continuum for Phone that will allow users to use their phone like a PC when connected to a larger screen. Windows 10 Mobile Enterprise is designed for business customers and improves on productivity and security aspects of Windows 10 Mobile.
As we announced earlier this year, for the first time ever, we are offering the full versions of Windows 10 Home, Windows 10 Mobile and Windows 10 Pro as a free and easy upgrade for qualifying Windows 7, Windows 8.1 and Windows Phone 8.1 devices that upgrade in the first year after launch.** Once you upgrade, you have Windows 10 for free on that device.
They have stated that Cortana will be available on Windows 10 only in select markets at launch. Microsoft haven't given an exact date for the release of Window 10 but have stated that they plan on releasing it sometime in summer.