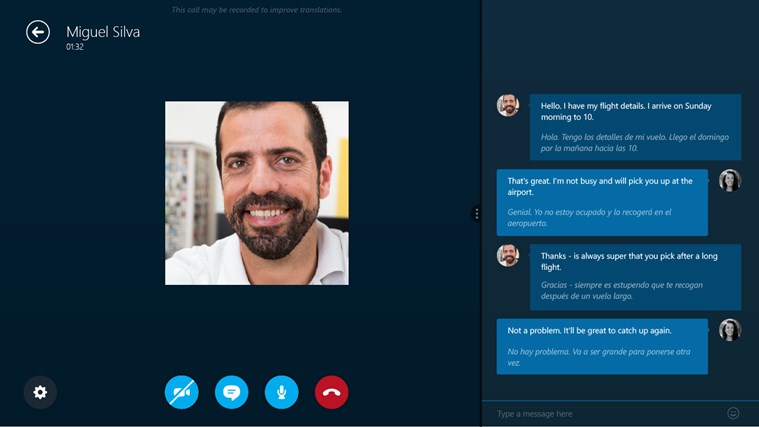 Skype's real-time Translator app is now available to all users for a preview. Microsoft on Tuesday announced that the Skype Translator preview app now doesn't require sign-up and is simply available to download from the Windows Store.
Earlier, the app was in closed preview for about six months since its introduction in December last year.
Today, we're excited to announce that we're making it easier to obtain the Skype Translator preview by removing the sign-up requirement. Simply download the Skype Translator preview application from the Windows Store for your Windows 8.1 or Windows 10 preview PC or tablet – no waiting or sign-up needed – use it as soon as you download it!
The Skype Translator preview app can be downloaded for Windows 8.1 or Windows 10 preview PC or tablets, and it currently supports translation for four spoken languages – English, Italian, Mandarin, Spanish, and 50 instant messaging (IM) languages in real-time.
httpv://youtu.be/4kUFq8F4YpQ