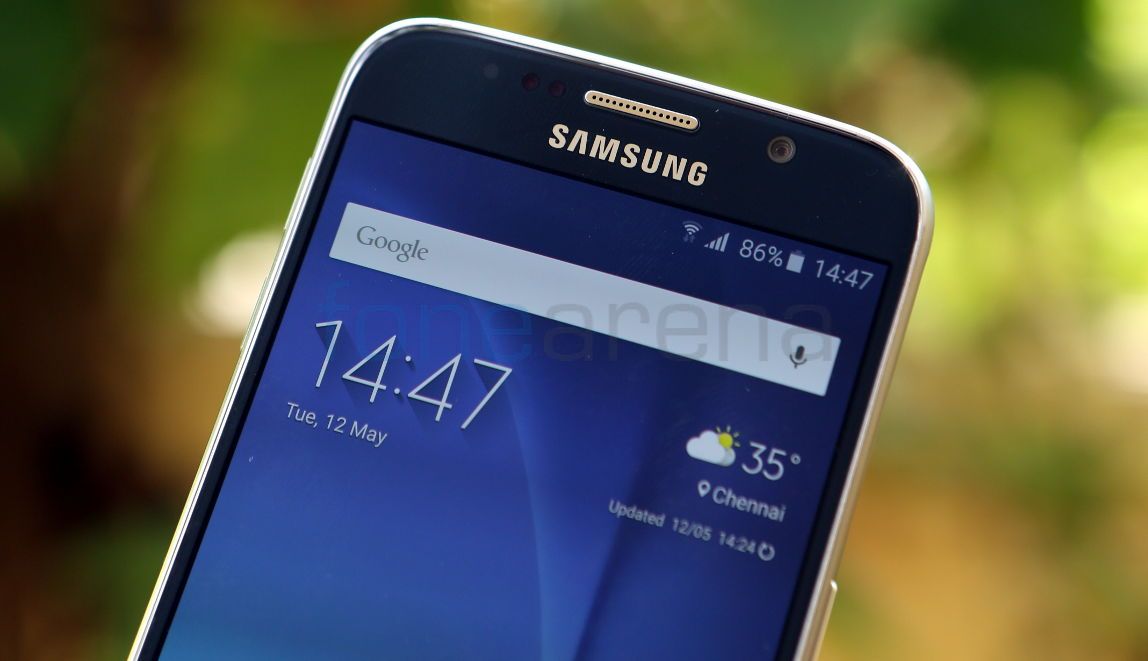 The US telecom carrier T-Mobile has reportedly launched a new $100 cashback promo scheme for purchasing a selected Samsung smartphone and a tablet, starting May 13.
According to a leaked communication sent out to T-Mobile staff (via TmoNews), consumers purchasing the all new Galaxy S6, Galaxy S6 Edge, Galaxy Note 4 or the Galaxy Note Edge smartphones and a second purchase of the Galaxy Tab S or the Galaxy Tab 4 tablet device or vice-versa, will receive their $100 prepaid card back within eight weeks of the second device receipt being accepted.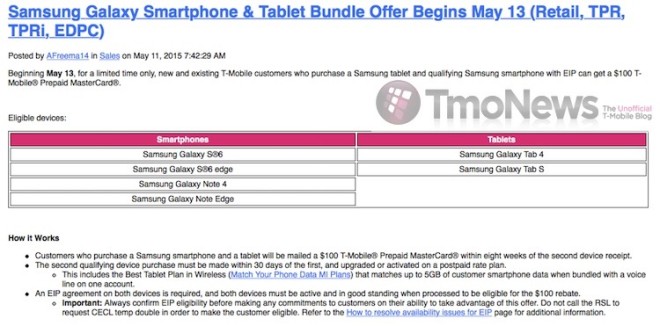 So essentially you need to purchase two Samsung devices to get $100 cashback – that is a Samsung smartphone out of the selected four and a Samsung tablet out of the selected two. These can be purchased anytime in the offer period and in any order, smartphone first on one date and tablet on another date or vice-versa.
Since the offer is suppose to kick-off on Wednesday in the US, we are not sure of the other terms and conditions that you may need to fulfill. So if you are in the US reading this and have received any official communication about the T-Mobile offer, do let us know in the comment section below.