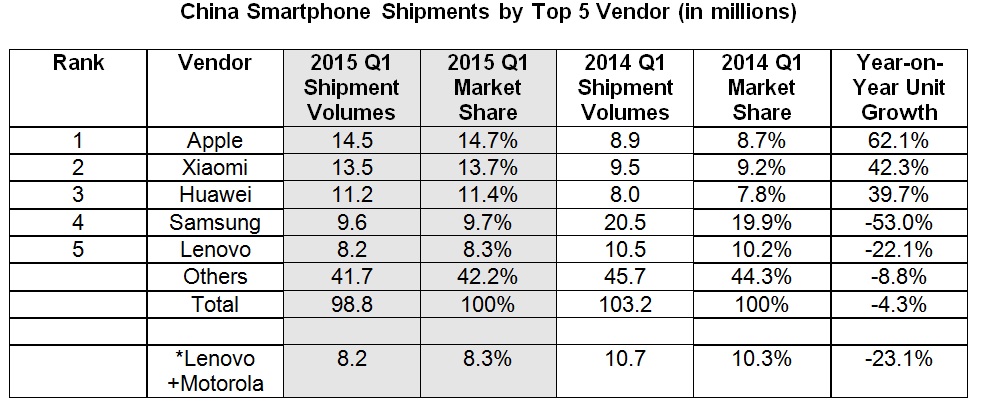 China's smartphone market has contracted by 4% YoY (Year on Year), in the first quarter of 2015 with 98.8 million units as opposed to the same time frame last year. This is the first time in six years that the Chinese market has declined YoY.
"Smartphones are becoming increasingly saturated in China," said Kitty Fok, Managing Director at IDC China. "China is oftentimes thought of as an emerging market but the reality is that the vast majority of phones sold in China today are smartphones, similar to other mature markets like the US, UK, Australia, and Japan. Just like these markets, convincing existing users as well as feature phone users to upgrade to new smartphones will now be the key to further growth in the China market."
Another interesting point to note is that Apple has now replaced Xiaomi as the top smartphone vendor in China and shows you the demand for iPhones in China. Apple shipped 14.5 million units during Q1 2015 while Xiaomi shipped 13.5 million units only. Apple's market share is 14.7% while Xiaomi has 13.7% market share. Xiaomi had said at the end of last month that they still hold the number one position in China in terms of market share. But this report states otherwise.