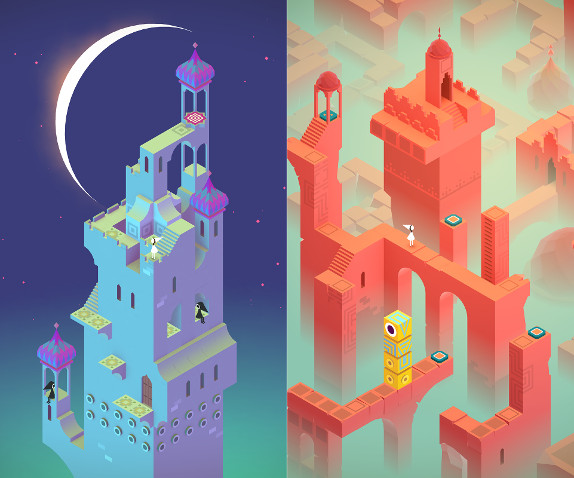 Monument Valley, one of the popular puzzle games is now available for Windows Phone. It was first released for iOS and was launched for Android back in May last year. Developed by indie studio Ustwo from UK, in the game, you need to guide a silent princess Ida through a land of mysterious monuments and fantastical architecture you manipulate.
Features of Monument Valley

BEAUTIFUL – Inspired by minimalist 3D design, optical illusions and palaces and temples from around the world, every monument is a unique, hand-crafted world to explore.
EASY TO USE – Twist and drag to reshape the world and help Ida to explore. Designed to be easy for everyone to pick up, enjoy and complete.
SOUND – Audio reacts to your manipulation of the world to provide a surreal and beautiful soundscape. Best experienced with headphones.
Download Monument Valley ($3.99 / Rs. 252) – Windows Phone