With an aim to curb online abuse and tackle online threats, Twitter has made some important policy changes. The micro blogging site has introduced new policies to control cyberbullying and abuse threats.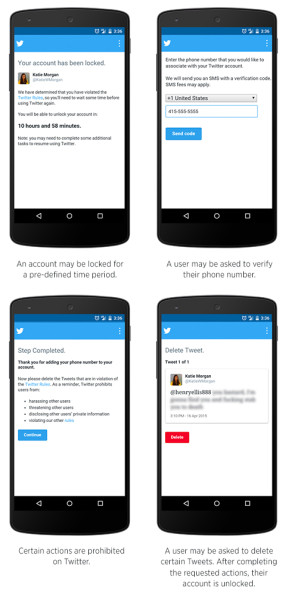 First up, the company is expanding it policy on violent threats to cover a broader set of circumstances including direct, specific threats of violence against others as well as the promotion of violence against others will not be tolerated on the platform. Twitter says accounts that violate these terms will be locked. In addition, Twitter said it is also boosting its enforcement efforts meaning that its customer support teams now have the power to lock abusive accounts for specific periods of time. Also, abusive users may be asked to delete tweets before they can get back on the service.
"While dedicating more resources toward better responding to abuse reports is necessary and even critical, an equally important priority for us is identifying and limiting the incentives that enable and even encourage some users to engage in abuse. We'll be monitoring how these changes discourage abuse and how they help ensure the overall health of a platform that encourages everyone's participation."

posted Shreyas Doshi, Director of Product Management, Twitter on a company blog.
Moving on, Twitter is also testing a new algorithm that will help it identify  a wide range inappropriate or threatening content and keep it from appearing in a user's notifications timeline. This is a welcome move from Twitter considering the rising incidents of online abuse and threats.