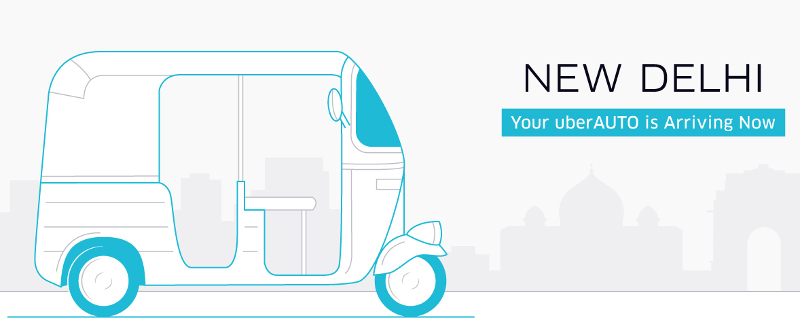 Uber has launched uberAUTO, the company's new services that lets you book a auto-rickshaw in Delhi. Uber currently has UberBLACK, UberX and the cheapest UberGO cab service in India. uberAUTO is currently cash-only service that requires you to pay cash at the end of your ride. You can use uberAUTO in the same app that now has a new option to select UberBLACK, UberX, UberGo or uberAUTO.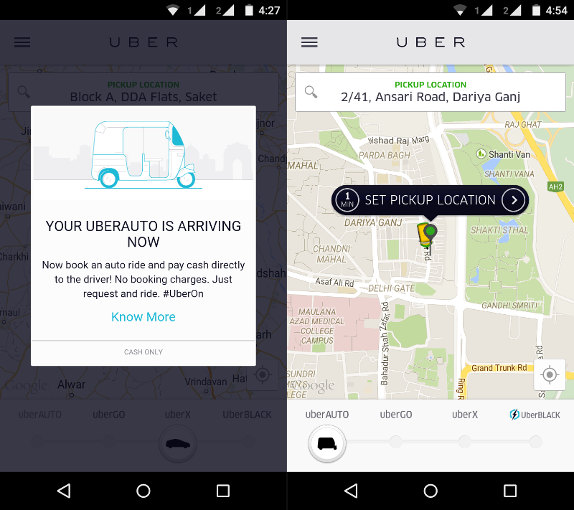 Coming to the pricing, Uber auto follows the fares set by Delhi state authorities, says the company. Uber doesn't charge any booking fee or additional charge to riders. Since it is cash only, you don't need any minimum balance in your Paytm account to book auto riders. uberAUTO competes with Ola Auto that was launched in select cities initially and expanded to Bangalore, Delhi, Chennai, Hyderabad, Pune and Ahemdabad. It charges Rs.10 as convenience fee. It was also initially launched as cash-only service, but now it lets you pay for your rides using  Ola money wallet.
You can use UBERAUTODELHI promo to get a free first ride up to Rs. 300 on uberAUTO till April 30th.