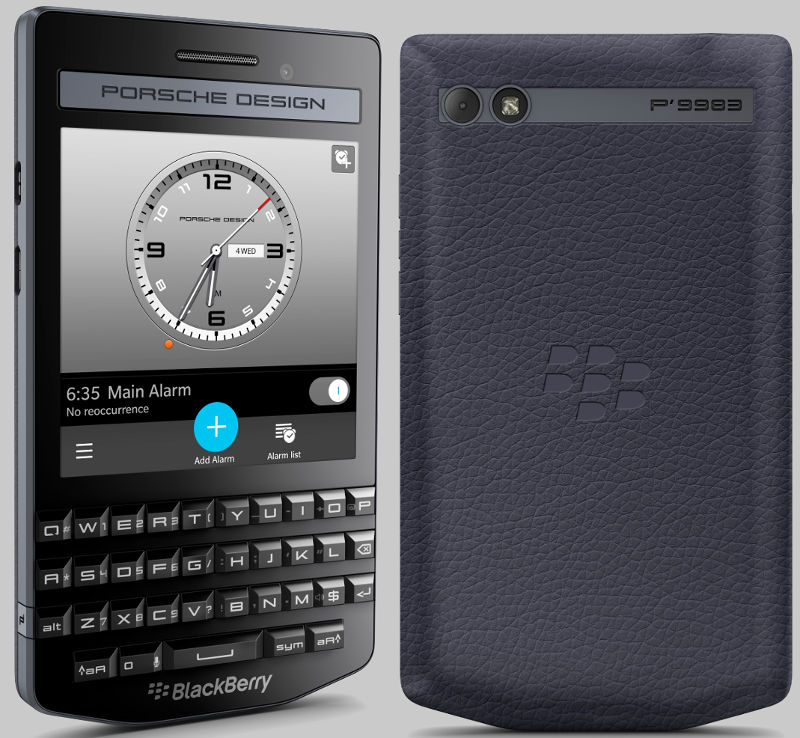 BlackBerry has introduced Graphite Edition of Porsche Design P'9983. The new version has graphite-metallic colored elements and hand-wrapped leather on the back door cover. The keyboard has an exclusive keypad with specially crafted glass-like keys with the durability of rigid synthetic material, blackened glass and a graphite stainless steel color frame.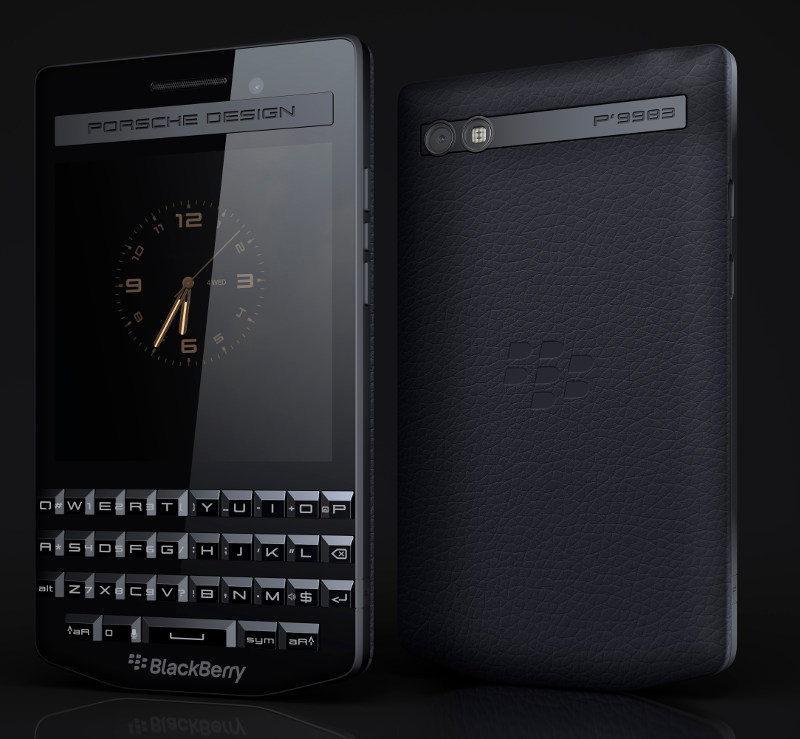 It has BBM with Unique PIN that is instantly recognizable as a Porsche Design user. BlackBerry also rovides an exclusive Porsche Design PIN range – 2AAXXXXX. Other specifications of the smartphone are similar to the original Porsche Design P'9983, including a 3.1 inch (720 x 720 pixels) OLED display, 1.5 GHz dual-core Qualcomm Snapdragon (MSM8960) processor, 2 GB RAM, 64GB internal storage, microSD slot (Up to 128 GB), 8MP Autofocus rear camera with LED flash, 2MP front-facing camera, 4G LTE and a 2100 mAh battery.
Commenting on the new P'9983 Graphite, Roland Heiler, Chief Design Officer of the Porsche Design Group, said:
The iconic styling of the new P'9983 Graphite from BlackBerry is technically inspired with longevity, integrity, and individuality at its core. And it will offer a new way to express individual style with the luxury of being one step ahead.
Ron Louks, President, Devices and Emerging Solutions at BlackBerry, said:
The P'9983 Graphite from BlackBerry was built especially for those who strive for success every day. This professional tool will deliver superior productivity, ultimate security and privacy as well as effective communication and collaboration.
The BlackBerry Porsche Design P'9983 Graphite is available from Porsche Design website for the same price of 1650 Euros.