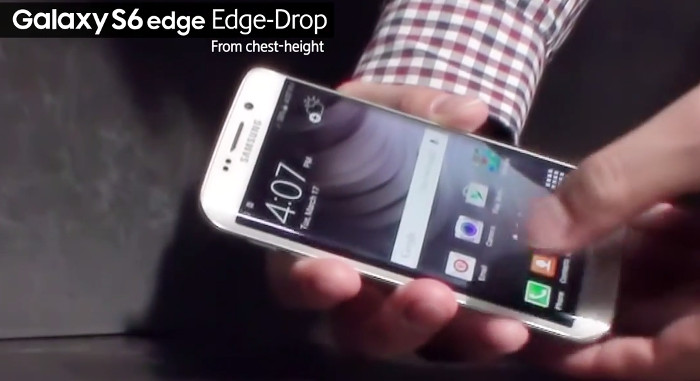 Samsung has published a new video to test the durability of its new Galaxy S6 and S6 edge smartphones. In the video Samsung drops the Galaxy S6 and Galaxy S6 smartphones on their back and edge from chest height to show how durable the smartphones are. Check out the video below.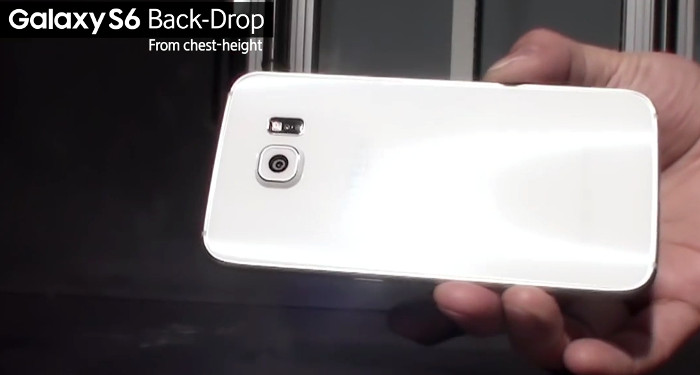 Samsung says that both these have Gorilla Glass 4, one of the toughest glasses that can withstand drops. Components of these smartphones like the frame, glass, bracket and others are structured to share the shock from first and follow-up impacts reducing the possibility of breakage. These smartphones also have 6013 aluminum metal frame that is designed to hit the surface before the glass if the device is dropped in order to protect the display, says the company. These are under closed conditions, but it is not clear what will happen if the phone falls on a concrete floor.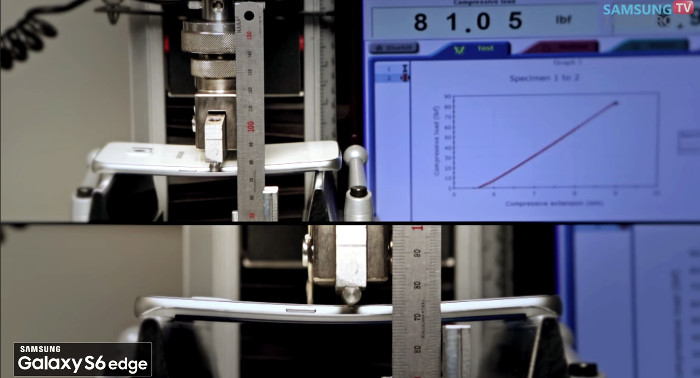 Recently Samsung released a video to show that Samsung Galaxy S6 and S6 edge are not bendable even under 79lbf (32kgf), even though normal force that generated when a person presses the back pocket is just 66lbf (30kgf) approximately. Samsung says that their smartphones undergo rigorous tests such as dropping, bending, and breakage, so they are confident that their smartphones are not bendable under daily usage. Check out their Three-Point Bend test video.