HTC is said to be working on Android Auto in car system, as per a latest post from Reddit. The post says that the company is naming the in-car system as 'HTC Cello".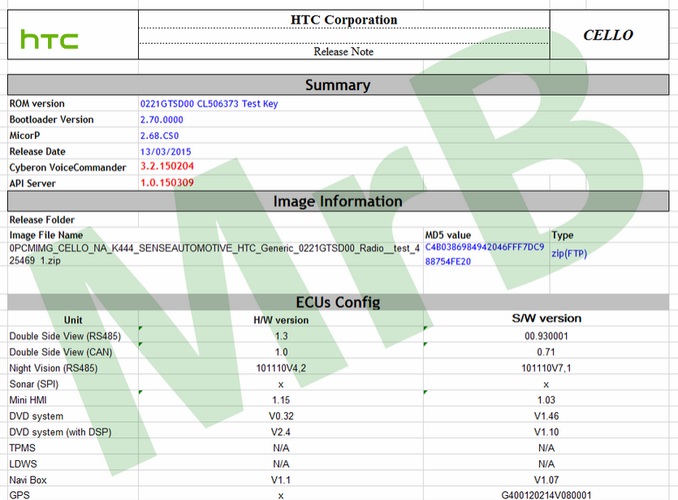 Similar to Android Auto, the HTC Cello will integrate into your car's dashboard. As per the most, the HTC Cello will include features like Night Vision, Sonar, Mini HMI (Human Machine Interface), DVD, Tire Pressure Monitoring System, Lane Departure Warning System, Navigation and GPS. Some of these are not available through Android Auto at this time.
It also seems like HTC could be developing a special version of their Sense UI which could be integrated into its system. Also, HTC Cello has been in testing since the fourth quarter of 2014 and is currently powered by Android 4.4 KitKat. At present Google's Android Auto and Apple's CarPlay, are already available in the market. No details about the official launch of the HTC Cello are known as of yet.