Evernote updated its Android app in February to version 7.0 with Material Design features and now the popular note taking app is bringing the updated version to Android tablets.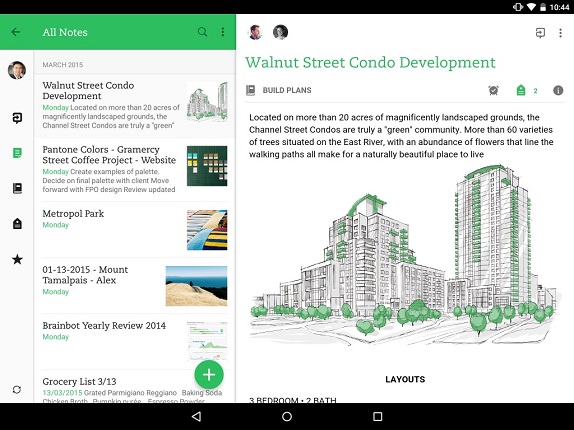 Evernote has created a new split toolbar that allows users to take key actions and manage more content simultaneously. The primary navigation still expands and collapses for quick access to all your content while keeping you oriented on the larger screen size. As expected the app gets Material Design features like " flatter look, bolder colors, and improved typography". There is an additional improvement to typography and alignment that results into a cleaner interface.
The app also offers more functionality, including an updated new note button, an enhanced note editor and note view with a cleaner layout and controls. Finally, there are the usual bug fixes and performance improvements for the Evernote tablet app.
Play Link – Evernote for Android