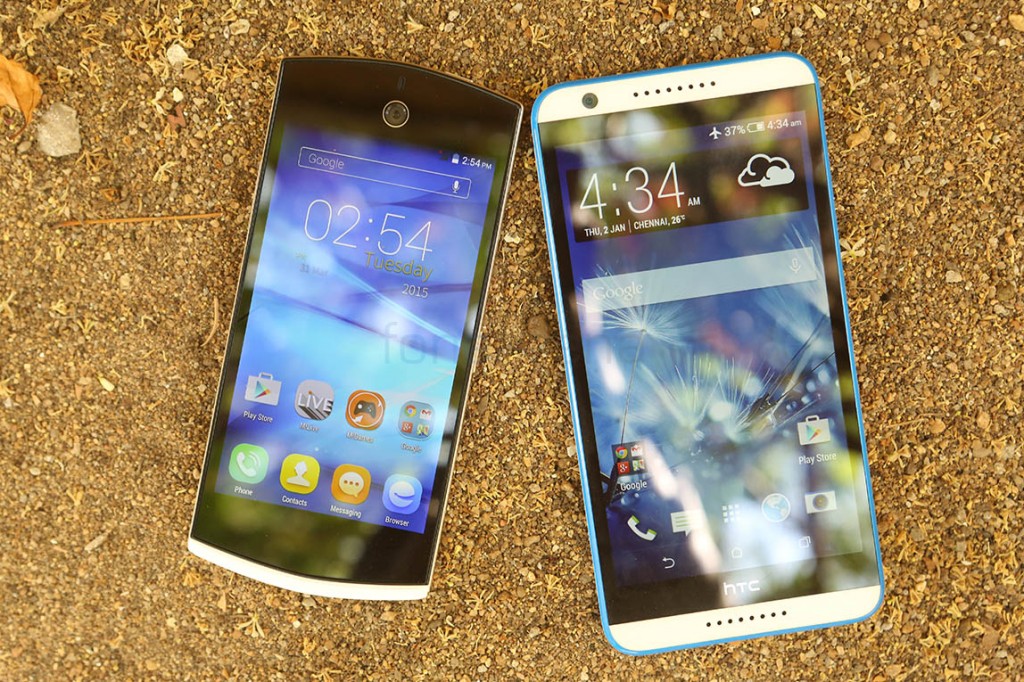 The Micromax Canvas Selfie is one of the first mid range phones to completely embrace the selfie revolution, with the same 13 MP camera on both sides. But as we have seen earlier, megapixels do not always mean better images. So, to find out if the Canvas Selfie is good enough, we pitted it against the HTC Desire 820, a higher-priced mid-range smartphone.
The Desire 820 comes with an 8 megapixel front facing camera and a BSI sensor, while the Micromax Canvas Selfie comes with a 13 megapixel camera that sports a f2.0 autofocus lens along with a Sony BSI sensor. Let's take a look at some samples now.
In this first photo which was taken up close, the Canvas Selfie manages to use auto focus to its advantage, while the Desire 820 just produces a flat image. In another example, when we examine the detail, the Canvas Selfie is sharper and more detailed, naturally due to the higher resolution. Not only that, the Canvas Selfie's camera app comes with various tools in-built, to make faces in selfies better. You can check out all the details of these features here. The Desire 820 on the other hand comes only with a single slider for beautification strength. When compared side by side, the photos on the Canvas Selfie seem to have better detail thanks to auto focus and a generally better quality in the lens and sensor combination, while the Desire 820 reproduces detail that has only traditionally been good enough for selfies. Both the phones can record full HD video too, but side-by-side, as you can see from our video above, the difference is stark.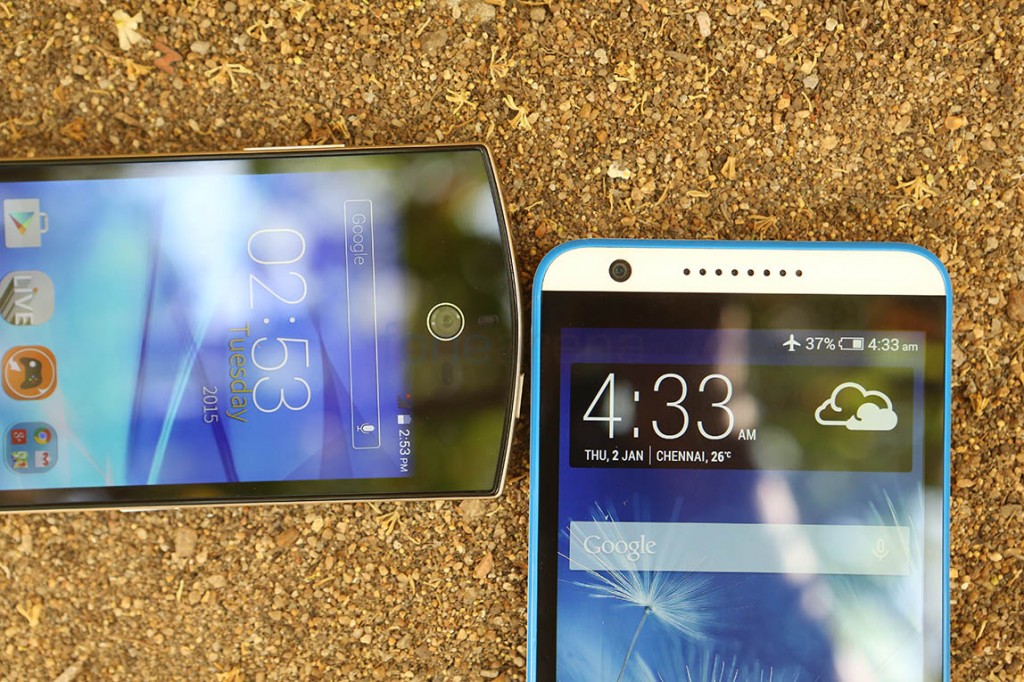 By using the same camera units for both the front and rear facing cameras, the Canvas Selfie, especially at that price, takes the selfie generation head on. We can't possibly expect this trend in all phones, but if selfies take higher priority for you, than photos from the rear camera, then the options have gotten a lot better, with the Micromax Canvas Selfie being a strong candidate.