Google has finally released the official Android Auto app on the Play Store. The app is what allows Android smartphones running 5.0 Lollipop to link up to Android Auto units, bringing all of your music, maps, and hands-free controls to your vehicle.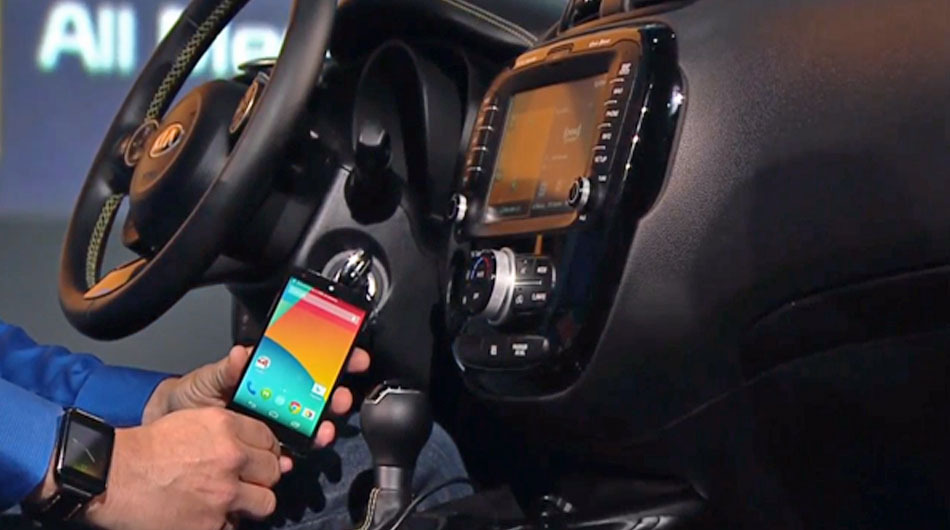 Android Auto was first announced by Google during last year's Google I/O event, at which time the company promised cars shipping with the system built-in by the end of 2014. It offers free turn-by-turn navigation with lane guidance, live traffic conditions, points of interest, and more. The hands-free controls lets you make calls and send messages without taking your hands off the wheel. Moving on, Android Auto also offers weather, traffic, commute information into simple cards. Finally, you can listen to your music and playlists in the car with your built-in stereo system.
"With the availability of the Pioneer AVIC-8100NEX, AVIC-7100NEX, and AVH-4100NEX aftermarket systems in the US, the AVIC-F77DAB, AVIC-F70DAB, AVH-X8700BT in the UK, and in Australia the AVIC-F70DAB, AVH-X8750BT, it is now possible to add Android Auto to many cars already on the road. As a developer, you now have a way to test your apps in a realistic environment. These are just the first Android Auto devices to launch, and vehicles from major auto manufacturers with integrated Android Auto support are coming soon."

posted Google on Android developer blog.
Android Auto will also work with compatible Pioneer headsets.
Play Link – Android Auto